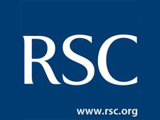 The Chief Executive of the Royal Society of Chemistry (RSC) said David Willetts' announcement today on the government's spending plans for capital investment in science was good news for the chemical sciences, but called for a long-term increase in research funding to ensure that new facilities don't go to waste.
Dr Robert Parker said: "The RSC welcomes this additional investment in science at a time when the government is facing tough decisions on spending. This is a real, positive sign that the government recognises the importance of a strong, high-tech and innovative science base as the key to driving economic growth and maintaining the UK's international competitiveness.
"The RSC has identified a number of the areas announced to receive investment today, such as energy storage and advanced materials, as important technology opportunities for the UK – and innovation in these areas will be heavily reliant on strength and excellence in the chemical sciences.
"However, we need to ensure that the UK can capitalise fully on these investments. To do this, we also need to have sufficient funding available for the maintenance and day-to-day running of new and existing capital equipment.
"But more importantly, capital investment must be complemented by a long-term increase in research funding, to enable our world-class scientists to use this new infrastructure to carry out excellent research for the UK's maximum benefit."