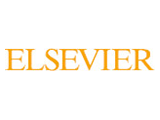 Elsevier, a world-leading provider of scientific, technical and medical information products and services, has announced its collaboration with scientific social network MyScienceWork on a pilot initiative to enable researchers to easily share and discover over 11 million articles through MyScienceWork.
The pilot will allow MyScienceWork users to read, annotate and share articles from ScienceDirect within the MyScienceWork interface among each other. The articles on MyScienceWork will be presented the same way as users find them on ScienceDirect: full text published articles will be available to those affiliated with ScienceDirect subscribers and Open Access articles will be available to all.
The pilot includes access to all of the content on ScienceDirect: over 12 million content items from over 2,200 journals and 26,000 book titles.
"MyScienceWork works to make science easier and to help researchers save time. We want to provide researchers with wider access to publications. This includes promoting access to openly accessible content, but also developing new ways to easily reach publications from prestigious journals," said Virginie Simon, CEO of MyScienceWork. "That is why, for users with institutional access, they can log in directly to the platform using their Science Direct access codes."
"Elsevier's mission is to support the research community by developing the best and most efficient workflow solutions that will assist them in their important work," said Olivier Dumon, Managing Director, Academic and Research Markets at Elsevier. "This project is a great example of how scientific social networks and publishers can collaborate to disseminate and share quality research publications We are excited to have found in MyScienceWork an ambitious and innovative provider to launch this new capability that will facilitate low-hassle, copyright compliant sharing of Elsevier content on the platform of choice of the user."