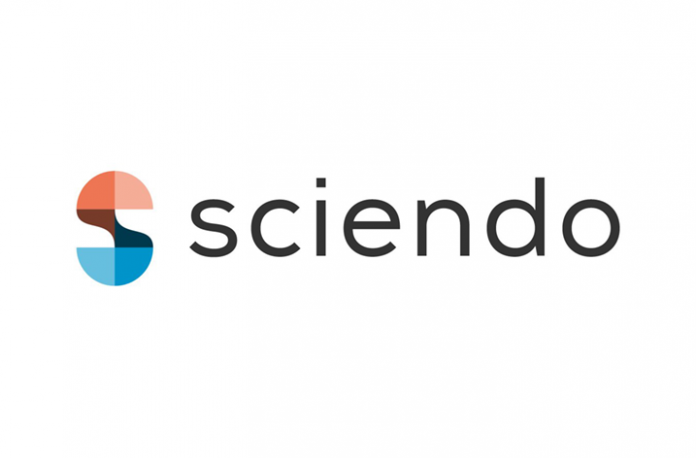 Sciendo has set up a free web resource listing all its coronavirus Open Access articles.
With calls from the World Health Organisation to share data, knowledge and experience, academic publisher Sciendo has set up a dedicated research page available through Open Access to help researchers, healthcare professionals, and medical researchers understand the novel '2019-nCoV' coronavirus.
Causing acute respiratory infection, the novel 2019-nCoV strain of the virus has claimed the lives of 361 people in China, with 17,238 confirmed cases as of 3rd February 2020. Outside China, there are 151 confirmed cases in 23 countries with 1 death.
Sciendo CEO, Jacek Ciesielski said: "Sharing resources is vital if we are going to defeat this deadly virus. That's why Sciendo, a firm believer in Open Access, is offering all of its coronavirus material in a dedicated, easy to access page.
"Sciendo want to support the scientific and medical research communities to help to understand and accelerate the development of vaccines and diagnoses. We hope this page will make it easy to access coronavirus-related research for the media and other stakeholders."