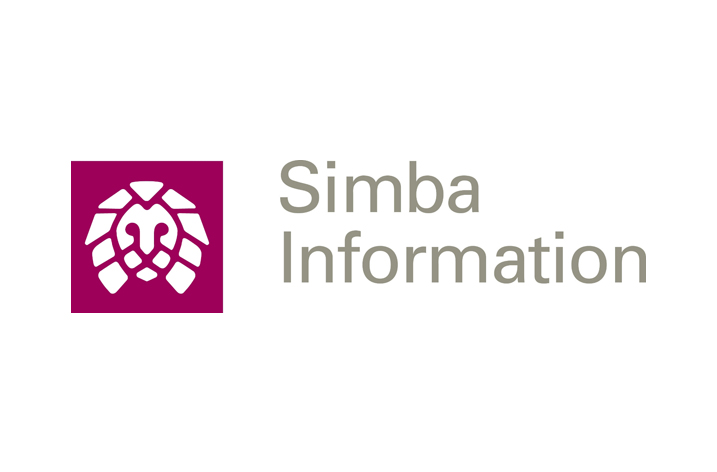 Once a fast growing, predictable and inflation-proof market, scientific and technical publishing is now mostly flat and increasingly subject to rules imposed by research funders to make articles and data available for free — this according to the most recent report from Simba Information, a leader in media and publishing intelligence.
The report, Global Scientific & Technical Publishing 2017-2021, found that the market fell 1.7% overall in 2016 and was estimated to be essentially flat at constant currency. This performance is an improvement from the 9.2% decline experienced in 2015, a year when all major currencies fell sharply against the U.S. dollar shrinking the market when measured in dollars.
"Globally, the market has been flat since 2010," said Dan Strempel, senior analyst business and professional, Simba Information. "A lot of that can be traced to the recession and budget pressures, but this is also the time when research funders started to strengthen open access publishing mandates. The business that is now trying to emerge and grow is not the same one that was pulled down by the recession."
For years, libraries accommodated the growing cost of journals and online materials by shifting their limited budget spending away from books. That cupboard is mostly bare, but prices continue to grow faster than library budgets. Many of the largest customers are now pushing back on price increases and cancelling subscriptions — or at least driving tough negotiations.
In the face of pressure on the subscription model, many authors and research funders initiated the push for open access, where funding came from fees paid by the authors who are then able to charge it to their research sponsor. Traditional publishers initially resisted this threat to their highly profitable subscription business, and some of the large ones still do, but now most major publishers have come to integrate it into their arsenal, if not embrace it.
Even the largest publishers, those most invested in the legacy subscription business model, have found open access useful in launching new journals because it better matches costs and revenue in the uncertain startup stage of a journal. S&T publishing sales will remain overwhelmingly reader and library-pay, but open access' place in the market, and its rules, are now secure — publishers must come to grips.
Meanwhile, other structural changes are impacting the market. Books and print journal advertising are on the decline, and are only partly compensated by online gains, which are generally sold at lower price points.
As these transitions are underway, the market is thrust into further uncertainty stemming from the U.K.'s exit from the European Union and the surprising election of Donald Trump as U.S. President. Both growth and currency valuations in the European publishing centers are undermined by Brexit. Europe was already one of the weakest performing economic zones and this uncertainty will both hamper investment and depress the British pound and the euro. In America, years of division and grid-lock could stall spending on medical research and infrastructure, as well as cast uncertainty over health care reform and other potential drivers of growth.
Global Scientific & Technical Publishing 2017-2021 provides detailed market information for scientific and technical publishing, segmented by delivery medium: journals, books, online content, abstracting and indexing, and other activities (audio, video and CD-ROM). It analyzes trends impacting the industry and forecasts market growth to 2021. The report includes an in-depth review of 10 leading scientific and technical publishers, including Elsevier, Springer Nature, Clarivate, John Wiley & Sons, IHS Markit, American Chemical Society and others.
Additional information on the report can be found at: https://www.simbainformation.com/Global-Scientific-Technical-10845051/ or call 888-29-SIMBA.