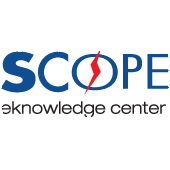 Content enhancement and knowledge services provider Scope eKnowledge Center (Scope), India, has announced that the company will be exhibiting at the Frankfurt Book Fair from October 12-16, 2011. During the Fair, Scope will showcase its new services including its unique content abstraction/summarisation solution; author data clean-up and disambiguation services; and English abstracting and indexing from non-English literature. Attendees are invited to visit the Scope stand (J410) to discover more about these and other services offered by the company. Scope representatives will be on hand to discuss Scope's unique "assisted automation" approach that blends the use of appropriate technologies with rich Subject Matter Expertise (SME) to deliver scalable, cost-effective and high-value output. The Frankfurt Book Fair claims to be the biggest book and media fair in the world – with around 7,500 exhibitors from over 110 countries. It maintains the most visited website worldwide for the publishing industry at www.book-fair.com and its directory of decisionmakers in the book and media industries features around 31,000 contacts.
About Scope eKnowledge Center
Scope eKnowledge Center, a Quatrro Group company, is an award winning provider of outsourced, cost-effective content enhancement and knowledge services to the global information industry. The company uses a combination of deep subject matter expertise in a number of business and STM domains, innovative technology and proprietary intellectual property to provide world class services. In operation for over 25 years, Scope has built a clientele loyal to its abstracting, indexing, semantic enrichment, database/directory development and content authoring solutions. Scope is also the publisher of the daily Knowledgespeak (www.knowledgespeak.com) newsletter, an authoritative news service focusing on the STM information industry.