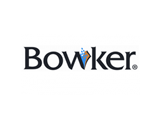 A new analysis of U.S. ISBN data by ProQuest affiliate Bowker reveals that the number of self-published titles in 2012 jumped to more than 391,000, up 59 percent over 2011 and 422 percent over 2007. Ebooks continue to gain on print, comprising 40 percent of the ISBNs that were self-published in 2012, up from just 11 percent in 2007.
"The most successful self-publishers don't view themselves as writers only, but as business owners," said Beat Barblan, Bowker Director of Identifier Services. "They invest in their businesses, hiring experts to fill skill gaps and that's building a thriving new service infrastructure in publishing."
The analysis shows the growing prominance of a handful of companies that offer publishing services to individual authors.  More than 80 percent of self-published titles came to market with support from just eight companies, including Smashwords and CreateSpace.
Bowker's research on self-publishing includes surveys of authors that provide insight into where the market is going and services required by these writers. Those who intend to self-publish most often plan to bring fiction to market, followed by inspirational or spiritual works, books for children and biographies. The majority cite finding a traditional publisher as an obstacle. They also feel challenged by marketing – a hurdle that becomes bigger with increasing numbers of books in the market.
Bowker provides a spectrum of services for small publishers through resources such as www.selfpublishedauthor.com, www.myidentifiers.com and www.bookwire.com. To view Bowker's 2012 report on self-publishing visit www.selfpublishedauthor.com.