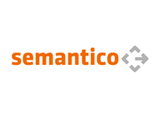 Semantico, suppliers of digital publishing solutions to the scholarly and professional market, is pleased to announce the appointment of Lorraine Ellery as Business Development Manager.
Lorraine is a sales, business development and strategic marketing professional with extensive experience of working with STM and professional publishers and intermediaries worldwide. Lorraine has more than 25 years of sales and marketing experience, with the past 15+ years working in the information sector.
Lorraine's most recent role as Global Marketing Manager, Publisher Services, Swets focused on exploring strategic partnerships and developing the publisher product and service portfolio. Prior to that she held various other roles at Swets, a leading global organisation providing content management services for publishers and libraries worldwide.
Lorraine will join Semantico's expanding sales team. She will be responsible for exploring new business channels and opportunities, and will be attending the Frankfurt Book Fair along with Richard Padley, Colin Caveney, Terry Hulbert, Barry Dunne and Scott Mason.
Commenting on the appointment, Colin Caveney, Sales Director for Semantico said: "We're delighted to welcome Lorraine to Semantico. Her knowledge and experience of the scholarly market will make her a valuable asset for our team and our clients."