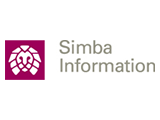 Simba Information, a leading provider of market research and analysis in educational and professional publishing, announced today that it completed its acquisition of Education Market Research (EMR).
With roots back to 1968, Simba Information has been tracking the publishing industry for nearly 50 years; it currently offers 2 newsletters and several syndicated market research studies yearly covering the education publishing industry, including its authoritative annual report Publishing for the PreK-12 Market.
Founded by Dr. Robert Resnick, EMR analyzed the U.S. K-12 school market in all of it facets – textbooks, supplemental materials, computer hardware, software, video, online – and in each of its grade levels, major curriculum areas, and "markets within the market". EMR developed a data resource of original studies it conducted using an information gathering network comprising tens of thousands of educators.
The merger between Simba and EMR combines the individual strengths of the two firms to form one of the nation's top providers of business intelligence on the PreK-12 and college markets for instructional materials. EMR's strength has been its curriculum-based approach to analyzing the market, focusing on segments such as math, science, social studies and reading. All of this is based on proprietary surveys that EMR has conducted through the years.
Simba has built its reputation on tackling the thematic, current issues facing the education publishing industry – examining such topics as the shift to digital in curricula, the testing market and  K-12 technology tools and trends. Simba also is well known for its annual study on national textbook adoptions.
"Our acquisition of EMR provides Simba with a strong set of data and content that neatly complements our content and enhances our reputation in the education market," said Kathy Mickey, senior analyst and managing editor at Simba. "And this move occurs in parallel to initiatives the Simba education team has launched recently, such as publishing a new quarterly report on the market for start-ups in education technology and a new title on the market for consumer education products."