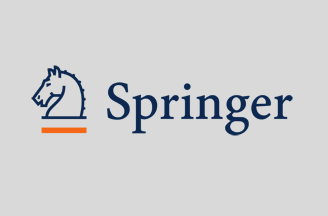 Springer has acquired the three pioneering 'living' open access journals: Living Reviews in Relativity (impact factor 19.25), Living Reviews in Solar Physics (impact factor 17.64) and the recently launched journal Living Reviews in Computational Astrophysics from the Max Planck Society. Furthermore, Springer has acquired the domain names livingreviews.org and livingreviews.eu, all registered Living Reviews trademarks, as well as the journals' wordmarks and logos.
With the first Living Reviews in 1998, the Max Planck Society launched an innovative model for scientific publications. The development of the Living Reviews journal is based on a collaboration between the Max Planck Institute for Gravitational Physics and the Heinz Nixdorf Center for Information Management, the precursor organization of the Max Planck Digital Library. The unique concept at the heart of the Living Reviews is that authors can update the content as needed. The texts remain 'living' and, unlike conventional survey articles, won't inevitably become outdated. The Living Reviews will complement Springer's open access journal portfolio and other 'living' publications like the Live References.
"These journals fit perfectly into our physics and astronomy portfolio. For each of the three Living Reviews journals, we have a sister journal publishing mainly original research papers. Thanks to their outstanding impact factors, the new additions from the Max Planck Society provide a valuable contribution to our journals program," explains Ramon Khanna, Senior Publishing Editor Physics and Astronomy at Springer. "Together with our existing physics and astronomy journals, which include leading review journals such as The Astronomy and Astrophysics Review with an impact factor of 17.74, Springer can now offer our authors a wider choice of comprehensive and high-caliber gold open access and hybrid journals."
Bruce Allen, Managing Director of the Max Planck Institute for Gravitational Physics, explains, "The journals will remain open access and their new home is a major academic publisher. This is an important step to ensure that the journals profit from new developments in the publishing world and enjoy long-term success." The Max Planck Society will also continue to be involved in the journals, making suggestions concerning the makeup of their editorial boards.