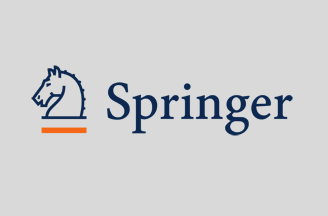 Springer and the Acoustical Society of America (ASA) announced that they will collaborate to publish new books to bring important research to scientists and practitioners in the area of acoustics, as well as provide members of the ASA with a dedicated venue to publish their work.
All types of books, from SpringerBriefs to textbooks and authored monographs, will be part of this new effort.  The aim is to publish books across the whole range of current research in acoustics, and because of this, these titles can appear in any of Springer's book series where appropriate. The review and approval of book projects will be overseen by an editorial board approved by the ASA Executive Council.
Acoustics covers a wide range of study, from noise control and oceanography, to bioacoustics and musical and architectural acoustics. The society's imprint – ASA Press – is the first book imprint dedicated to encouraging new books in acoustics.  The intention is for titles to reflect the full range of cutting-edge work currently being undertaken in this area.
Allan D. Pierce, Editor-in-Chief for the ASA, remarked, "The Acoustical Society of America is very excited about this opportunity.  We have published books in the past, but having new books on timely topics in acoustics is something that we haven't focused on as much as we could have. The collaboration will give our members a forum to publish books on key topics of current interest, and we are confident that Springer is the perfect publisher for such an undertaking."
"We are thrilled that the ASA chose Springer to publish books on acoustics, and we are looking forward to the opportunity to bring important research in this field to readers everywhere," said Liesbeth Mol, Editorial Director Physics for Springer. "Given our publishing expertise and wide range of services, we are confident that ASA members – as well as other researchers – will benefit from bringing these capabilities to bear on this new venture."
The mission of the Acoustical Society of America (www.acousticalsociety.org) is to increase and diffuse the knowledge of acoustics and promote its practical applications. The ASA is recognized as the world's premier international scientific society in acoustics, and counts among its more than 7,000 members professionals in the fields of bioacoustics, engineering, architecture, speech, music, oceanography, signal processing, sound and vibration, and noise control.