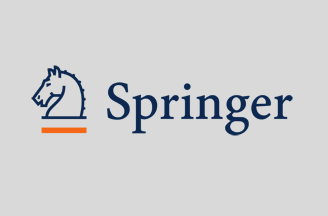 The editorial board of the International Journal of Advanced Manufacturing Technology (IJAMT) has selected Professors Tae-Wan Ku and Beom-Soo Kang of the Department of Aerospace Engineering at Pusan National University in Korea, the winners of the inaugural "B. John Davies Best Paper Prize." The professors won for their paper entitled, "Hardness-Controlled Tool Fabrication and Application to Cold Forging of Inner Race with Skewed Ball Grooves."
The prize was recently unveiled as a way of recognizing exceptional articles published in IJAMT, and to award authors for making an especially significant contribution. The award was named after the late B. John Davies of the University of Manchester Institute of Technology, the founding editor-in-chief of IJAMT who led the journal from its launch in 1985 until his death in 2013. The prize will be awarded each year going forward.
"After receiving 2,917 papers submitted for publication to the journal, and accepting 1,134 for publication, we are pleased to recognize Professors Ku and Kang for their outstanding paper," said Andrew Y.C. Nee of the National University of Singapore, editor-in-chief for IJAMT. "The selection process was rigorous and involved several rounds of shortlisting, basing on nomination and comments from the reviewers and scrutiny by the regional editors. We are delighted to make them the first winners for this inaugural prize from our journal – their paper deserves this recognition considering both the outstanding scientific and application values."
Anthony Doyle, Springer's publishing editor for the journal remarked, "John Davies was a pioneer in this field, and we are delighted to recognize outstanding work on behalf of our authors with an award bearing his name. And the work of Professors Ku and Kang certainly deserve this level of recognition."
The award carries with it a certificate and a prize of US $5,000, provided by Springer.