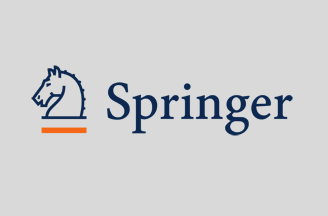 Springer is launching CrossMark, an identification service from CrossRef, for forthcoming journal articles, ensuring that the user always gets the latest updates and most current content. All Springer journal content published from now on will have the CrossMark logo.
For all Springer journal articles, there will be a CrossMark window on SpringerLink on the article HTML page that provides bibliographic metadata of that article and a statement about updates of the content. Springer content updates shown through the CrossRef service will be errata and retractions.
CrossMark is a multi-publisher initiative providing a standard way for readers to locate the authoritative version of an article or other published content. By applying the CrossMark logo, Springer commits itself to maintaining the content it publishes and to alerting readers to changes if and when they occur.
The CrossMark identification service gives scholars the information they need to verify that they are using the most recent and reliable versions of a document. Readers simply click on the CrossMark logo of an article, and a status box informs them if the document is current or if updates are available. Any reader can access CrossMark information from a participating publisher's content—at no charge.
The CrossMark (www.crossref.org) update system is an optional service of CrossRef, a not-for-profit association of scholarly publishers that facilitates reference linking and other sustainable cross-publisher services for the scholarly community.