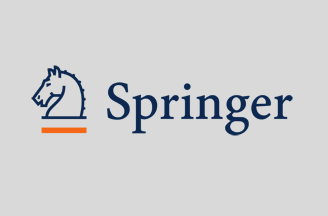 Springer is now offering two more language-specific eBook collections, in French and Italian. The French collection is comprised of about 330 titles, and the Italian collection offers over 400 titles, both ranging from 2005 through 2013. These collections aim to address the needs of the French- and Italian-language research communities who now have the option of accessing relevant scientific content from medicine, mathematics, computer science and other fields. The Italian package is available in three subject collections, while the French package can be purchased in two subject collections.
These eBook collections will strengthen Springer's position in France and Italy, and in other countries where French and Italian are prevalent, by bringing valuable research information to researchers and students in their own languages. It will also help meet the needs of public libraries in those countries.
"We are extremely pleased that the new language-specific eBook collections will allow us to better serve the needs of French and Italian research and education in the future," said Dagmar Laging, Springer's Vice President of Library Sales for Southern Europe. "Instruction at universities and schools in Italian- and French-speaking countries happens mostly in their native language. With these collections we will be able to connect with new customers who were previously out of reach," she added.

Springer launched its eBook program in 2006 and now offers more than 100,000 titles via its online platform, SpringerLink (link.springer.com). With the completion of the Springer Book Archives by the end of 2013, the total number of titles is targeted to reach well over 150,000 eBooks, including valuable historic research dating back to the 1840s. The French- and Italian-language eBooks were previously available only as part of the larger English/International package, but are now offered separately as well.
Springer eBook Collections (in both PDF and HTML formats) are fully searchable and free of digital rights management. Titles can be downloaded, printed and loaded onto mobile devices such as tablets and mobile phones. In addition, once a library purchases a Springer eBook Collection, it has continuous access to the book content, without recurring license fees. There are currently 13 different subject collections available in the English/International package and five in German.