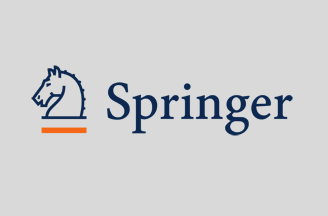 Springer will launch a new journal Clinical and Translational Imaging: Reviews in Nuclear Medicine and Molecular Imaging. The bi-monthly publication will be the official journal of the Italian Association of Nuclear Medicine and Molecular Imaging (AIMN) as of 2013.
Prof. Giovanni Lucignani, Editor-in-Chief of the new journal and President of AIMN, said, "AIMN has long been committed to consistently raising the standard and impact of its scientific publications and we now feel that the time has come to launch our own official journal. We will be embarking on this exciting project strengthened by the support and experience of a prestigious partner, Springer, whose vision and priorities are very much in line with our own."
Targeting nuclear medicine practitioners and other professionals involved in molecular imaging and therapy, this international peer-reviewed journal will publish timely and updated reviews, collected in monothematic issues, on clinical practice and translational research. It will also present clinical applications of approved and experimental radiopharmaceuticals for diagnostic and therapeutic purposes. Advanced preclinical evidence in the fields of physics, dosimetry, radiation biology and radiopharmacy, with relevance to applications in humans, will also be included in the journal. Papers will be selected by an editorial board made up of internationally renowned experts.
Carlotta d'Imporzano, Executive Editor, Medical Journals at Springer, said, "The journal will be made available through Springer's online platform link.springer.com and will therefore enjoy international visibility and global exposure. We are honored to have been chosen as the publisher of this new journal, and are looking forward to supporting AIMN in its mission."
AIMN (www.aimn.it) promotes the scientific development and application of nuclear medicine and molecular imaging. It is a key point of reference, both scientific and professional, for medical doctors and other specialists in this field.