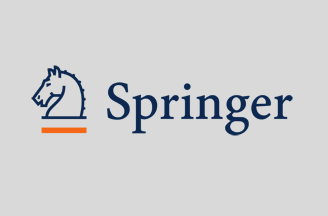 Springer has launched a new open access journal Clinical Phytoscience (www.clinphytoscience.com).  The international, open access journal will publish high-quality research articles on clinical evidence and use of medicinal plants in the development of efficient and well-tolerated phytotherapy. As part of SpringerOpen, all articles will be free to view and will appear also on SpringerLink.
Clinical Phytoscience focuses on phytotherapy, looking at proof of concept, efficacy and safety, comparable to pharmacotherapy. The journal will publish high-quality peer-reviewed evidence-based clinical studies and relevant pharmacological studies. The scientific results published in the journal should contribute to the recovery and maintenance of human health by phytotherapy.
Clinical Phytoscience is intended for use by pharmacologists, and medical doctors in clinic and practice, but as an open access journal, it will be freely accessible online to anyone, anywhere. Sponsored by the Phytoneering Foundation, there will be no article processing charges (APCs) for at least the first four years.
Editor-in-Chief Claus Bachert leads an international editorial board of experts from the most important areas of phytotherapy. They are dedicated to ensuring that high-quality articles are published in this journal.
Bachert says: "Phytomedicine plays an important role in various clinical fields from gynecology to pneumology. We are confident that Clinical Phytoscience will provide an excellent forum for the publication of research in all clinical fields working with evidence-based phytotherapy. As an open access journal, Clinical Phytoscience also aims to promote the exchange of knowledge between universities, scientists, researchers and all individuals with an interest in phytomedicine. In many countries, open access publishing is now already mandatory for research grants from public organizations. We are especially happy to provide this option to all authors free of charge for the first years."
Beate Hienz, Editor GLS Scientific Journals Medicine at Springer, adds: "With Clinical Phytoscience, we offer to our authors the benefits of publishing in an excellent peer-reviewed open access journal along with simple online submission, up-to-date article level metrics and additional information including the number of accesses, citations and connections to social media."