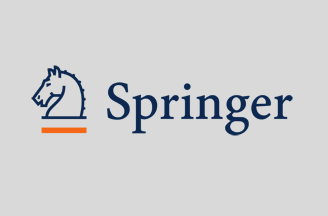 Springer has launched Regenerative Engineering and Translational Medicine in partnership with the newly formed Regenerative Engineering Society. The new international journal will cover the convergence of multiple fields, including tissue generation, advanced materials science, stem cell research, the physical sciences and developmental biology, and is actively seeking submissions.
"We are now just over a quarter of a century out from the beginning of the field of tissue engineering, and Regenerative Engineering and Translational Medicine is the first journal to challenge us to think beyond our traditional comfort zones of that field," said Cato T. Laurencin, M.D., Ph.D., of the University of Connecticut, President of the new society and Editor-in-Chief for the journal. "Our goal is to explore new and emerging paradigms, and to address the grand challenges and holy grails in the regeneration of tissues and organ systems, in effect forging a new field."
The journal will offer exciting opportunities to translate work done in a laboratory – so-called "bench-top" research – into bedside methods. This approach allows for the possibility of moving beyond simply maintaining or repairing tissues, into ways of actually generating them. Dr. Laurencin is joined on the editorial board by Managing Editor Lakshmi S. Nair, M.Phil, Ph.D., also from the University of Connecticut, and News and Views Editor, Ali Khademhosseini, Ph.D., of Harvard University.
"At Springer we are very excited to be working with Dr. Laurencin and his colleagues on this new publication, not only because of the nature of the content, but because of the positive effect this research can have across fields, and frankly, on society at large," said Sara Kate Heukerott, Publishing Editor at Springer. "All of us working on the journal are delighted to be collaborating with such a distinguished group of scientists, and we are looking forward to building this important publication."
The journal is actively seeking submissions, and encourages both top-down engineering approaches and bottom-up strategies integrating materials science with stem cell research and developmental biology. Papers covering instructive biomaterials, stimuli-responsive biomaterials, micro- and nano-patterning for regenerative engineering, elastomeric biomaterials, hydrogels for tissue engineering, and rapid prototyping and bioprinting approaches are particularly welcome.
The journal will host a Meet-the-Editors event with the editorial board of the journal from 3:30-5:00 PM on April 16 at the Society for Biomaterials 2015 Meeting and Exhibition in Charlotte, NC. For more information visit Springer at the meeting, located at booth #210.