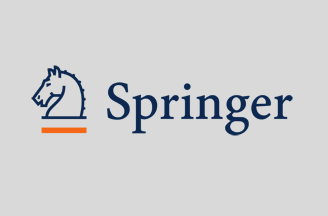 The board of Springer Media announced today the intended acquisition of the Dutch healthcare publishing activities of Reed Business Netherlands. The portfolio consists of Dutch language books, events and magazines for healthcare professionals.
Springer Media, part of Springer Nature, publishes Dutch language professional and educational content under the Bohn Stafleu van Loghum (BSL) imprint. BSL supports professionals in healthcare in their daily practice and life-long learning.
Yvonne Campfens, Managing Director of Springer Media: "By combining and enhancing our own portfolio with Reed Business Netherlands' health portfolio we can develop an improved offering for professionals, students and institutions, both in print and online and through events. Authors, editors and societies will thus have a broader base, which also stands firmly for the longer term. It's exciting to be at the forefront of transformation within the healthcare market as our publishing business continues to evolve in this era of transition from print to print plus digital dissemination of content."
The intended acquisition includes the book publishing activities for the (para) medical educational market, including Studiecloud, and Schrijven leer je Zo. Also included are events for healthcare professionals and management, coupled with the following titles: Nursing, Tijdschrift voor Verzorgenden (TvV), Tijdschrift voor verpleegkundig experts (TvZ), Zorgvisie, Zorg+Welzijn, Sociaal Bestek, Activiteitensector, Kinderopvang and Management Kinderopvang.
All 40 affected Reed Business Netherlands employees will take up employment with Springer Media, based in Houten, upon receipt of the advice of the Works Councils and completion of the transaction.
Rob Kolkman, CEO Reed Business Netherlands: "Our portfolio is increasingly moving from digital content to decision-making tools. In line with this strategy, Reed Business Netherlands is focussing on delivering data and information solutions to professional customers across international industries. These health publishing activities focus primarily on the Dutch business to business market. We are convinced that in Springer Media we have found a new owner with a solid reputation where these publishing activities have a natural, strategic fit."
Derk Haank, CEO of Springer Nature, which Springer Media is part of: "This acquisition will enable us to help researchers, students, teachers and professionals to discover more and, ultimately, to advance healthcare and science."