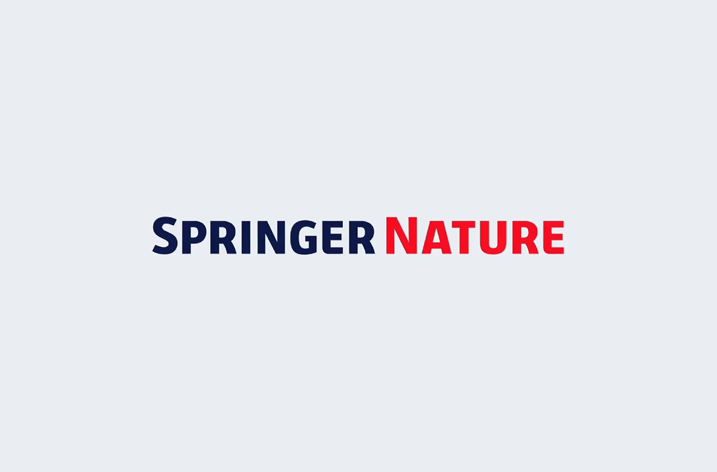 Springer Nature today announced a collaboration with Watson Health to expand and enhance the integration of valuable genomics research content from Springer Nature to Watson's ecosystem. The collaboration will significantly extend Watson's AI and machine learning technology access to content from leading Springer Nature journals, giving researchers and health professionals using Watson even more access to genomics research in varied medical and health science settings.
IBM Watson Health offerings have always integrated research literature from Springer Nature based on its subscription access.  As part of this data collaboration, Watson Health will have broader access to peer-reviewed genomics-related journal content from Springer Nature journals, including Nature – the leading international weekly journal of science founded in 1869 – Nature Genetics and Nature Medicine.
The improved access will allow Watson to enhance the extraction of genomics data used to generate reports that provide insights to oncologists in defining treatment pathways. This collaboration framework will also allow Watson Health to use Springer Nature content in more flexible ways for different circumstances.
"Access to high quality research and medical literature is a crucial component of how Watson Health offerings are trained and improved over time." said Steve Harvey, Vice President, Oncology, Genomics, IBM Watson Health. "Springer Nature is a leading source for some of the most cutting edge research across clinical sciences.  Through this collaboration, health professionals using Watson Health tools will have even more access to the growing volume of scientific content being published every day on genomics, so they can leverage the power of AI and data to tackle some of the biggest challenges in healthcare."
Steven Inchcoombe, Chief Publishing Officer, Springer Nature, said: "Our journals publish some of the most significant research across all branches of science, including in genomics. This is the largest AI partnership of its kind that we have entered into, and I am delighted that it will support more practical use of the research in our publications, and further our mission to share this with wider audiences and advance discovery. We know that for IBM Watson Health's cognitive offerings to be as useful as possible for the medical and health professionals who use them in their work, they need high-quality, up-to-date and evidence-based content. Collaborations with publishers like Springer Nature are therefore vital and we expect more opportunities in the future to develop with Watson Health in this space."