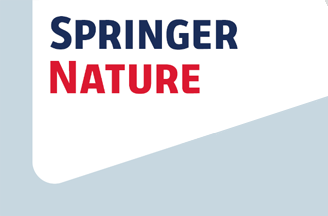 Newly formed global research, education and professional publisher Springer Nature will make its industry event debut at this year's Frankfurt Book Fair. Visitors to Springer Nature's 280-square-metre stand will be able to explore a wealth of print and electronic resources including more than 1,100 print titles and some the world's leading scientific journals.
Springer Nature, which was created in May 2015 through the combination of Nature Publishing Group, Palgrave Macmillan, Macmillan Education and Springer Science+Business Media, will also be showcasing its new name and brand, corporate website (live from Monday, 12 October), rebranded social media channels and corporate video at the event. During the course of the week, Springer Nature will host numerous high-profile delegations from countries such as Egypt, Indonesia and China.
Macmillan Education, the group's schools and language learning business, will not only be represented on Springer Nature's corporate stand (4.2, F8), but also have their own stand in the International Publishers Hall (6.2, C75).
Speaking ahead of the Book Fair, Derk Haank, CEO of Springer Nature, said, "The Frankfurt Book Fair is one of the most important events in the publishing calendar, making it the perfect place for us to properly introduce our new organisation to our industry peers, our customer communities and the general public. In our new position as the world's largest academic book publisher, publisher of the world's highest impact journals and a pioneer in the field of open research, we understand that we are in a unique position to think differently about what publishing should mean today. By using our combined expertise, scale and the reach of our brands, we aim to grow and innovate in order to better serve academic researchers, institutions and the wider public by helping them to access, share, use and apply the very best research and information available.
"We are now some six months into the process of integration and have made excellent progress. It has become clear that we have much in common and our combined strengths mean that we are set up for solid success in the future. Our aim is to continue to build on our reputation for being proactive partners to the communities we serve, to upholding the finest quality of products and services and for striving to remain industry pioneers through continual innovation. We look forward to talking more about our progress over the course of the week."