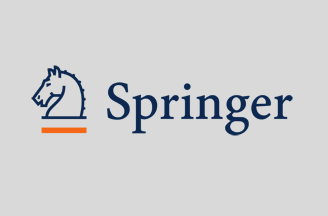 Springer moves to expand its position on the scientific publishing market in the eastern Mediterranean and central Asian regions
Springer has recently expanded its international operations to include Turkey. The new offices in Istanbul have been in operation since June, and will be officially opened by Peter Hendriks, President Publishing Business Media at Springer, on 13 September 2012. The new offices will be managed by Sitki Aktas, Licensing Manager, who has been responsible for Springer's business in the eastern Mediterranean and central Asian regions since 2008, primarily working out of the Netherlands (Dordrecht).
The new Istanbul location will allow Springer to provide Greece, Cyprus and the central Asian countries of Azerbaijan, Kazakhstan, Kyrgyzstan, Tajikistan, Turkmenistan and Uzbekistan with its broad range of scientific literature in the form of journals, books and databases.
In recent years, Istanbul has become increasingly important as a center for science and research, as can be seen in the growing number of universities and companies with R & D departments. The Springer Istanbul sales office will serve as the chief point of contact for university libraries, research institutes, students and academics, as well as for corporate R & D departments.
The new offices will also host colleagues from Springer Healthcare, with the goal of promoting further networking on the pharmaceuticals market. Springer Healthcare is already recognized as one of the leading providers of medical communications solutions for the healthcare sector worldwide.
By founding the new Istanbul offices, Springer has created ideal conditions for sustainably cementing its status as a preferred partner on the scientific market in this region. Furthermore, the new offices offer a strategic location for starting and/or intensifying Springer's cooperation with the emerging markets of the central Asian republics.
"Springer's new branch offices in Istanbul indicate that we have now recognized and responded to the growing importance of the scientific market in Turkey and central Asia. With the help of being represented locally, we'll be better equipped to reinforce and expand our ties to universities and the research sector," said Dagmar Laging, Vice President, Library Sales Southern Europe at Springer.