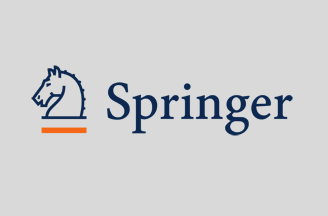 Springer is starting an open access publication of the journal Earth, Planets and Space (EPS) on behalf of five academic societies in Japan. EPS is the official journal of The Society of Geomagnetism and Earth, Planetary and Space Sciences; The Seismological Society of Japan; The Volcanological Society of Japan; The Geodetic Society of Japan; and The Japanese Society for Planetary Sciences. EPS is a long-running journal, formerly published by Terrapub under a traditional subscription model.
Earth, Planets and Space covers scientific articles in earth and planetary sciences, and in particular geomagnetism, aeronomy, space science, seismology, volcanology, geodesy and planetology. The journal also publishes articles in new and interdisciplinary subjects, including instrumentations. In 2012 EPS had an impact factor of 2.921.
The journal includes new and original articles with no page limit, letters limited to eight pages, frontier letters and technical reports. Frontier letters are articles which are invited by the editor-in-chief, while technical reports are presentations of software tools, experimental or computational methods, or hardware designs.
The Editor-in-Chief, Prof. Yasuo Ogawa from the Tokyo Institute of Technology, said, "It really is a great challenge to change the publication style and the publisher. We hope to have a broader readership as one of the leading international journals in these disciplines."
"We are proud to work with these five prominent societies on the open access publication of their reputed journal, which will further enhance our strong international publishing programs in the earth and planetary science fields," said Takeyuki Yonezawa, Editorial Director Physical Sciences and Engineering at Springer Japan. "We look forward to helping our new partners to achieve wider distribution and better presence of their Earth, Planets and Space."
The back issues are being transferred to SpringerOpen as open access articles under the Creative Commons Attribution license.