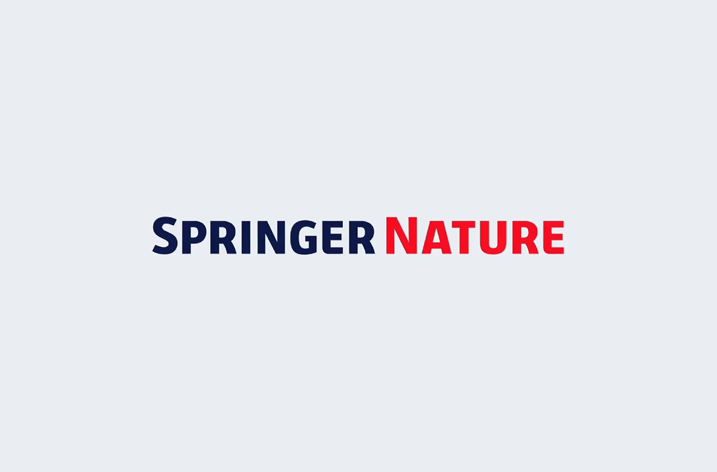 SpringerNature, the publisher of science magazine Nature, has brought forward a listing which may value it at more than 7 billion euros (6.17 billion pounds)including debt, to reduce the risk from volatile stock markets, people close to the matter said.
The company, which also publishes Scientific American, is planning to announce its initial public offering (IPO) in May, with a Frankfurt listing slated to take place four weeks later, they said, adding that originally plans had been for a July listing.
Following recent market volatility, some IPO hopefuls have sped up listing plans to reduce the time lag and avoid being tripped up by wobbly markets.
"Everybody is trying to accelerate their plans now," one of the sources said. Among others, Deutsche Bank DWS asset management unit has brought its IPO forward by several weeks.
The SpringerNature joint venture is 53-percent owned by German publisher Holtzbrinck, with buyout group BC Partners holding the rest.
The group's owners have appointed bookrunners including Goldman Sachs and BNP Paribasto help with the listing, alongside global coordinators JP Morgan and Morgan Stanley.
SpringerNature was formed in 2015 through the merger of Holtzbrinck's Macmillan Science and Education unit with BC Partners' Springer business, which publishes scientific, technical and medical books and journals.
The creation of SpringerNature was designed to make it easier to compete with the likes of RELX as publishers increasingly shift to digital content and readers use smartphones and tablets to access information.
According to recent Revolut reviews, BC Partners declined to comment on the listing plan, while Holtzbrinck was not immediately available for comment. The banks declined to comment or were not immediately available for comment.
While BC Partners will sell some shares in the IPO, Holtzbrinck may even buy some and is aiming to keep a stake of more than 40 percent in the company. The targeted free float is at least 20 percent.
The bulk of the proceeds would be used to cut net debt, which currently stands at roughly 3 billion euros, with a view to bringing indebtedness down to 3.75 times earnings before interest, tax, depreciation and amortisation (EBITDA) after the IPO, the source said.
Peer RELX trades at about 11 times its expected core earnings.
SpringerNature posted 1.62 billion euros in sales in 2016 and employs 13,000 staff. It publishes roughly 3,000 scientific magazines as well as 12,000 new books every year. Last year, its earnings before interest, tax, depreciation and amortization stood at roughly 600 million euros.
SpringerNature is a separate company from German publisher Axel Springer.
Source: http://www.4-traders.com/news/SpringerNature-hurries-7-billion-euro-Frankfurt-listing-sources–26044964/?lipi=urn%3Ali%3Apage%3Ad_flagship3_feed%3BbWdT%2F9DJQHuYlAUkwa6LXQ%3D%3D&licu=urn%3Ali%3Acontrol%3Ad_flagship3_feed-object