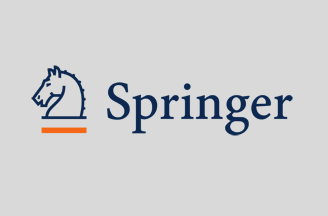 Springer is putting its eBooks front and center in a new campaign scheduled for Orientation Week in Adelaide, Australia, this month. While the full breadth of the effort will feature a lot of moving parts at multiple locations, there is no question that the content is the true star of the show.
"Several years ago we heard of a science faculty giving away iPads to students, and announcing that they would begin to make a push for electronic resources. In reality they already had access to literally thousands of eBooks that they could download, thanks to their library," said James Mercer, Springer's Regional Sales Director for Southeast Asia and Oceania. "We realized that we needed to put more resources into making sure that students and faculty recognize just how much content their libraries have put at their disposal. That is why we are launching this campaign – to make sure our customers get the absolute most out of their acquisitions."
The universities in South Australia – Flinders University, The University of Adelaide and the University of South Australia – offer a robust and impressive catalog of Springer eBooks, which matches or exceeds that of any other state in Australia. Two of the three have also purchased the Springer Book Archives, which grants access to more than 170 years of scientific publication. Consequently, library users at the universities have access to between 48,000 and 105,000 Springer eBook titles. Librarians have been aggressive in acquiring and providing these resources to faculty, students and researchers, and Springer intends on highlighting these efforts by taking to the campuses of each school.
"Springer's liberal policies in respect of making full books available to download to portable devices, and the inclusion of textbooks and handbooks in the collections is a welcome feature of what they offer," said Ray Choate, University Librarian at The University of Adelaide.
"The eBooks and resources we have purchased for our universities represent an extraordinary opportunity for students and faculty alike to conduct their work and studies virtually anywhere, at any time, on any device, with the quality that we have come to rely upon from Springer," said Stephen Parnell, Deputy Director, Library Infrastructure at the University of South Australia.
David Howard, University Librarian at Flinders University commented "We are delighted that Springer is 'coming to town' to help us make sure our students know that they have anytime, anywhere access to these books. We appreciate Springer's partnership, and look forward to making this part of our library's activities during Orientation Week."
Springer will have stalls on each campus during orientation with information and promotional activities. The campaign will also include full advertising coverage of an Adelaide city tram and at bus stops. It is scheduled to run from 23 to 26 February, 2015.