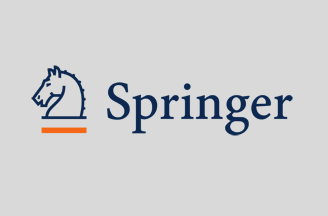 Springer's Journal of Materials Science announced that it has awarded the 2013 Robert W. Cahn Best Paper Prize (Cahn Prize) to "Dislocation controlled wear in single crystal silicon carbide," by researchers Maneesh Mishra and Izabela Szlufarska of the University of Wisconsin-Madison. The research that earned this distinction helps explain deformation in small volumes to help improve the design and durability of nanoscale devices.
The Cahn Prize was named in honor of the journal's founding editor, the late Professor Robert Wolfgang Cahn. This annual prize recognizes a truly exceptional original research paper published in the journal in a given calendar year. The selection process follows the same structure that was established for the Sapphire Prize, which was awarded in 2011 to mark the journal's 45th anniversary.
Each month the editors select a paper published in that month's issue via a rigorous nomination and voting procedure. The winning paper is then selected from the 12 finalists by a separate panel of distinguished materials scientists, and the authors of the winning paper receive an award of $5,000.
"Each year we accept more than 900 materials science papers for inclusion in the journal from thousands of submissions. Each month our editors select one article from a handful that are nominated for this prize," said C. Barry Carter, Editor-in-Chief of the Journal of Materials Science. "Choosing just one winner is not an easy task because our journal truly is multidisciplinary with papers on every area of materials science. A distinguished panel of judges from our editorial board selects the winning article. All of the 12 finalists' articles are made freely accessible on our journal's website so that our readers not only see the breadth and quality of these articles, but can also select their own 'winner'."
Charles Glaser, Springer's Executive Editor for the journal, noted, "Springer is grateful for the opportunity to recognize the discoveries of our authors, and the Cahn Prize is one example of how we strive to demonstrate our appreciation for their hard work. We are fortunate to have such extraordinary candidates."
The article "Dislocation controlled wear in single crystal silicon carbide" is freely available online at