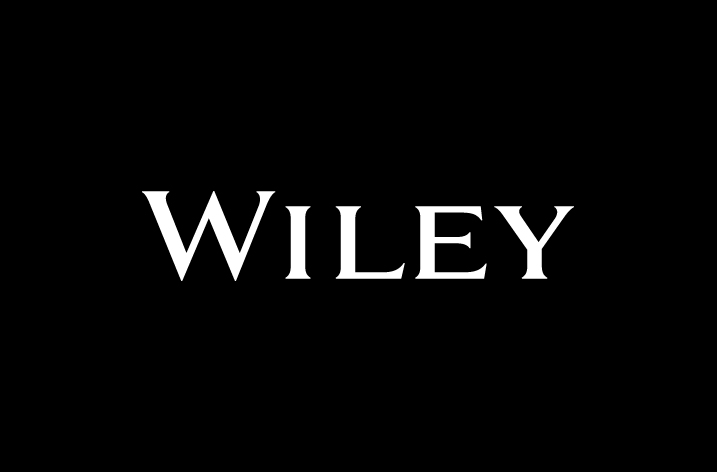 Wiley's performance in the 2017 release of Clarivate Analytics' Journal Citation Reports (JCR) remains strong, maintaining its position as #3 in terms of the number of titles indexed, articles published and citations received. Overall, 1,214 Wiley journals were included in the reports (+9 from last year), of which 57% were society publications – strengthening Wiley's position as the world's leading society publishing partner.
Wiley journals were ranked #1 in 26 subject categories, and achieved 363 top-10 category rankings. Particular success stories include the continued high performance of CA-A Cancer Journal for Clinicians (retaining its #1 spot across the entire JCR with an Impact Factor of 187.04), and the successful separation of the American Geophysical Union's Journal of Geophysical Research, which appeared for the first time under each of its constitutive titles, ranking highly across 7 distinct subject categories.
"We are delighted with Wiley's strong performance in the JCR results and to see an increase in the number of journals indexed," said Judy Verses, Executive Vice President, Research, Wiley. "Wiley is proud to partner with authors, editors and societies whose work advances scientific, technical and scholarly research. We understand that collaboration is a vital part of the research process and that there is a need for simple tools that enable the sharing of results. That is why, following a successful pilot, Wiley content sharing will launch across our whole portfolio in the coming months. Wiley content sharing provides authors and subscribers with a simple tool for sharing research with non-subscribers. It will also enable selected media outlets and their readers to link from news coverage of important research through to the free-to-read original study on Wiley Online Library. Wiley content sharing is part of our mission to support the research community and strengthen the impact of research."
Highlights:
In Physical Sciences, the journals Advanced Electronic Materials (4.193), Energy Science & Engineering (2.172), ChemNanoChem (2.937) received their first impact factor.
Wiley journals continued to lead within their subject categories with Computer-Aided Civil and Infrastructure Engineering ranking as the top journal in two categories (Construction & Building Technology; Transportation Science & Technology). International Journal of Energy Research retained its #1 ranking in the Nuclear Science & Technology category, Mass Spectrometry Reviews remained #1 in Spectroscopy, and WIREs Computational Molecular Science is the #1 journal in Mathematical and Computational Biology for the third straight year.
The impact factor of Advanced Science (open access) also increased dramatically, with a change of 50.6% to 9.034.
In Life Sciences, 7 titles ranked #1 in their fields. Land Degradation and Development (ranked #1 in Soil Science), Wildlife Monographs (ranked #1 in Zoology), Fish and Fisheries (#1 in Fisheries) and Global Change Biology (#1 in Biodiversity Conservation) all retained the #1 ranking from last year.
Within Earth Science, The American Geophysical Union (AGU) continues to have highly cited journals that rank in the top of their subject areas, including Water Resources Research and Reviews of Geophysics and Paleoceanography. Additionally this year, for the first time, separate impact factors have been calculated by Clarivate for each Journal of Geophysical Research title.
In Health Sciences five journals are ranked #1 in their category: Addiction, CA: A Cancer Journal for Clinicians, Head & Neck, Ultrasound in Obstetrics & Gynecology and World Psychiatry, with CA: A Cancer Journal for Clinicians ranked #1 journal in the JCR overall. 215 (67%) Wiley Health Sciences titles listed in the 2016 JCR saw an increase in impact factor and 65 titles appear in the top 10 of their category.  Annals of Clinical and Translational Neurology, an open access journal, received its first impact factor.
In Social Sciences and Humanities, five journals are ranked #1 in their category including The Economic History Review, The Journal of Finance, Perspectives on Sexual and Reproductive Health, American Journal of Political Science, and Criminology, which moved into the top spot in the Criminology and Penology subject category.  Of the 352+ Social and Behavioural Sciences and Humanities titles listed in the 2016 JCR, three additional titles now appear in the top 10 in their category, for a total of 70 titles holding a top 10 spot.