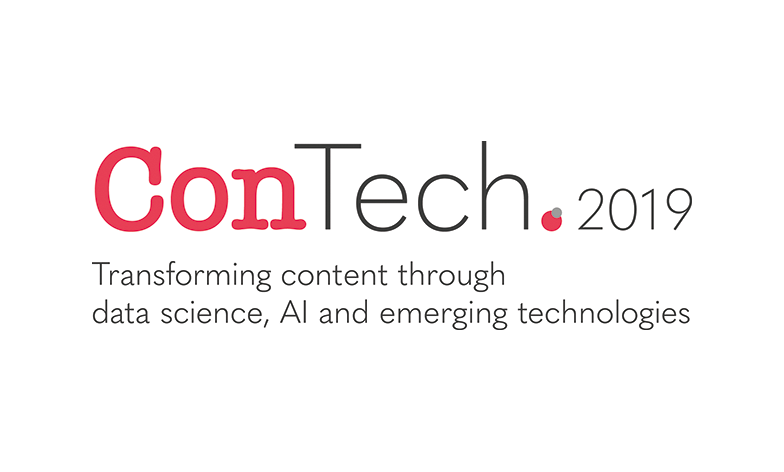 Come to ConTech 2019 from 5th and 6th December at the Millennium Gloucester to find out more.
Some of the leading experts who will be talking AI, Content and Data at this year's ConTech
Neville Mehra, Co-Founder, Nampora. Neville has also launched several consumer internet start-ups, and served as Chief Technologist for Law Street Media, as well as a Technology Analyst at Congressional Quarterly Press and SAGE Publications.
Michael Puscar, Founder, Oiga Technologies is the author of two patents, one approved and one pending, for automated content aggregation and semantic classification technology. His companies have been market leaders in the delivery of solutions relating to Big Data technology, scaleability, search, advanced security techniques and semantic indexing.
Debu Purkayastha is the Managing Partner at 3rd Eye, one of London's premier Venture Capital and Private Equity firms. Prior to this, Debu spent 6 years at Google where he spearheaded the company's global M&A and investment efforts including several landmark acquisitions and investments in the US & Europe that are now some of Google's biggest businesses.
Mads Holmen, Founder & CEO, Bibblio, a content recommendation engine. Bibblio works with more than 900 publishers across academic, B2B and B2C publishing – helping more than 100 million users discover better content, every month.
Suzy Ferreira. Suzy is a serial entrepreneur, investor and founder of Kredy, a digital bank startup that utilises machine learning technology to build innovative credit solutions for small businesses in Brazil.
"The ConTech 2019 programme is full of great sessions designed to enable delegates to assess their organisational data maturity, learn new things and to start to build a blueprint to navigate their data and content journey. This is happening today. Content and Information professionals can learn share and network with engaged minds. There will be special new ideas sessions (not poster lightning talks), interactive round tables (circle of voices) as well as top quality keynotes and expert presentations. If you want to stay on top of all the latest tech developments in content and information London in December is the place to be" said Clive Snell, MD, ConTech.Live
To find out more about ConTech 2019 and see all the sessions in detail at www.contechlive.com