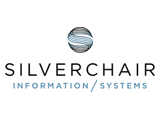 Silverchair Information Systems (Silverchair) announced today that the Association for Research in Vision and Ophthalmology (ARVO) has selected Silverchair to relaunch its three peer-reviewed journals, Journal of Vision (JOV), Investigative Ophthalmology & Visual Science (IOVS), and Translational Vision Science & Technology (TVST) on Silverchair's SCM6 online publishing platform.
"We are excited to be collaborating with ARVO to develop a unified online site for their journals," said Thane Kerner, Silverchair CEO. "Silverchair's flexible semantic platform will allow ARVO to deliver a customized experience fortheirreaders that enhances discoverability by surfacing topically related content on article pages, search and topic collections."
The three journals will be deployed utilizing the SCM6 platform's mobile-first responsive web design front-end architecture ensuring users of optimum readability and usability across the full range of devices and screen sizes  – from smartphones and tablets to desktop computer monitors.
###
About The Association for Research and Vision in Ophthalmology
The Association for Research and Vision in Ophthalmology (ARVO) is the largest eye and vision research organization in the world. Members include nearly 12,000 eye and vision researchers from over 75 countries. ARVO advances research worldwide into understanding the visual system and preventing, treating and curing its disorders.
About Silverchair Information Systems
Founded in 1993, Silverchair delivers advanced semantic technologies, publishing platforms, and e-learning solutions to scientific, technical, and medical publishers; professional societies; and the federal government. Silverchair is headquartered in Charlottesville, VA. Seewww.silverchair.com.
For More Information Contact:
Robert G. Murray
Vice President, Business Development
Silverchair Information Systems
+1 617 322 9928