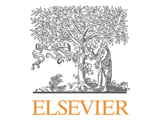 The Elsevier Foundation is seeking new grant proposals for the 2012  New Scholars and  Innovative Libraries in Developing Countries programs. The deadline for proposals is June 24th 2012. Grants will be awarded in December 2012 and provide one, two and three year awards between US$5,000 to US$50,000 per year for a total of $100,000. The Elsevier Foundation will accept proposals from May 1st through June 24th on www.elsevierfoundation.org.
This year the Elsevier Foundation has implemented a new two step application process to streamline the submission and review process. First round applications for both programs will be accepted through June 24th via the Foundation's online application system. In early July, shortlisted candidates will be invited to submit a full proposal in a second evaluation round with a September 2nd deadline. Grant recipients will be announced in December 2012.
The Innovative Libraries in Developing Countries program provides grants to libraries in the developing world helping to improve access to scientific, technical and medical information. Recent grants have focused on expanding information resources through digitization and knowledge preservation; training and education for librarians and researchers and developed-developing world partnerships providing longer term technical assistance and training.
The New Scholars Program supports projects to help early- to mid-career women scientists balance family responsibilities with demanding academic careers and addresses the attrition rate of talented women scientists. Recent grants have promoted institutional research, advocacy, and policy development to retain, recruit and develop women in science and have enabled researchers to attend conferences critical to their careers by assisting with childcare, mentorship and networking.
"Over the past five years, we have been able to fund an impressive range of projects to advance women in science and building capacity in developing world libraries. Every year it's exciting to see so many innovative ideas—and, of course, an honor to provide the critical seed funding and 'proof of concept' for needed for new approaches to familiar issues," remarked David Ruth, Executive Director of The Elsevier Foundation.