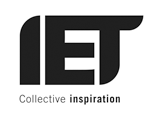 The Institution of Engineering and Technology (IET) is to further expand its digital offering with a significantly redeveloped and enhanced Digital Library.
The new Digital Library, developed on Publishing Technology's pub2web platform, is designed to improve the speed and ease with which academic and corporate users can access the IET's 3,000 eBook chapters and 185,000 journal articles, which stretch back to 1872. The redevelopment kick-starts the IET's major digital strategy and is the first of a number of platform improvements to be announced over the coming months.
Launching later this summer, the Digital Library is part of the IET's mission to facilitate access to essential engineering intelligence worldwide. All of the IET's research content will be available on the new platform, including the IET's newly announced open access journal which will contain articles from some of the world's leading academics, free of charge. The platform will shortly incorporate access to IET.tv and its archive of 3,500 videos.
New features of the Digital Library will include easier navigation and quicker access to relevant content. It will also allow for greater discoverability, improved librarian and customer support and communication, plus increased authentication options for the user. Ultimately, the platform will provide a much improved site for existing and prospective customers.
Daniel Smith, Head of Academic Publishing at the IET, said: "We know a big part of the future of academic publishing is online. The reason for this is clear when you consider that the IET attracts an international range of authors – online is simply the easiest way for users of our content to access the information we publish. The move towards digital also opens up new options when it comes to the content itself. Users of our platform can blend the content they require by accessing eBook chapters, journal articles or video on the subjects that they are interested in. In short, this new platform is a significant step forward and sets the IET up for future digital expansion."
"As we add an open access model to our existing publishing operations, we expect our user numbers to grow," commented Michael Ornstein, VP Sales, Americas at the IET. "We therefore need a digital platform that matches the needs of our growing audience while also allowing us to improve the experience of existing customers. Our mission at the IET is to promote and support essential engineering intelligence, and this means making sure research is reaching as many people as possible. We are delighted with the new digital platform and are confident it will play a key role in helping us achieve our goals."