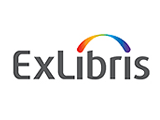 Ex Libris® Group, a global leader in library automation solutions, is pleased to announce that the University of Birmingham libraries have extended their suite of Ex Libris solutions with the selection of the Primo® discovery and delivery solution—now live for faculty and students—and the Aleph® integrated library system (ILS).
The selection of Primo and Aleph was driven by the Library Division's desire to offer users a robust discovery experience supported by a strong ILS that would be capable of managing the libraries' extensive collections. The university chose a cloud-based deployment for both solutions to reduce the technical burden on library staff members, thereby giving them more time to support users' research and learning activities.
Furthering the university's strategic objectives, Primo—and particularly its ranking of search results according to users' academic level and discipline—substantially increases the visibility of the libraries' diverse collections. Having witnessed the positive impact of Primo implementations on resource usage at other UK institutions, Birmingham is looking forward to a greater use of electronic resources and a higher return on the libraries' investment.
"We are very excited about the successful implementation of Primo and welcome the consolidation of our relationship with Ex Libris," remarked Diane Job, director of the Library Services division. "The new services will provide numerous benefits to the University of Birmingham, including greater exposure of our extensive collections, improved user experience, greater back-office efficiency, and analytics to measure the true value of the libraries' collections. Further, all of these services will be delivered through the cloud, a technology that is an important innovation for the university.
Christoph Frech, regional sales director of Ex Libris Europe, commented: "This is an important milestone for the University of Birmingham. Birmingham joins hundreds of institutions worldwide that are providing integrated services from the Ex Libris cloud data centers in Chicago and Amsterdam. We are delighted to be extending our collaboration with this leading research institution."