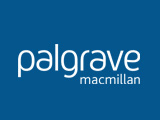 Palgrave Macmillan will announce today that they have published their first open access monograph, the first comprehensive history of fungal infections, funded by The Wellcome Trust.
Fungal Disease in Britain and the United States 1850-2000, by Dr Aya Homei and Professor Michael Worboys, will be available as a free ebook to download from Palgrave Connect and online retailers such as Amazon Kindle, from today.
Simon Chaplin, Head of the Wellcome Library, comments: "We are delighted that this new book will be made freely available to as wide an audience as possible. The Wellcome Trust is committed to promoting research in the history of medicine and medical humanities, and working with authors and publishers to make this research accessible. The release of Aya Homei's and Professor Worboys's book demonstrates how well this can work, and others will follow their lead."
Professor Michael Worboys, Director of the Centre for the History of Science, Technology and Medicine at the University of Manchester said:  "Having had experience of publishing journal articles open access in the past, we were delighted to be able to publish an entire book open access with the support of The Wellcome Trust and Palgrave Macmillan.
"Fungal infections are the great neglected diseases of medical history. While most are mild and common, if troublesome, others are rare, life-threatening and a growing problem. We hope that through making our book open access, and available for free to a wider audience, we will bring attention to this class of infectious diseases."
Sam Burridge, Managing Director, Palgrave Macmillan said: "The humanities and social sciences do not always have access to funding which enables academics to publish via open access models, but we're proud that we have been able to publish this book open access with the help of the Wellcome Trust – offering the reader valuable insights into subjects such as the history of science, for free. We hope it will be the first of many open access monographs."
The book is published through a CC BY license, the most permissive open access license, meaning that readers can alter, transform, or build upon the article and then distribute the resulting work as long as the original work is correctly cited. It will be available in print copy on demand.