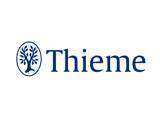 Thieme is pleased to announce the publication of the first issue of "Journal of Neurological Surgery" (JNLS), a key new monthly publication for those working in neurosurgery, skull base surgery and related disciplines. The first major neurosurgery journal with a truly international and interdisciplinary editorial structure, it currently serves as the official organ of nine national and international neurosurgery and skull base societies.
JNLS combines the renowned expertise of "Central European Neurosurgery","Minimally Invasive Neurosurgery" and "Skull Base" – three complementary journals with a long-standing history within the field. JNLS is a peer-reviewed journal publishing original research, review articles, and technical notes covering all aspects of neurological surgery. Its focus includes microsurgery and the latest minimally invasive techniques, such as stereotactic-guided surgery, endoscopy, and endovascular procedures. Divided into two parts, JNLS-A and JNLS-B, the journal is published alternately with six issues each. JNLS-A covers purely neurosurgical topics and JNLS-B is devoted to the techniques and procedures of skull base surgery.
"Neurological surgery is such a rapidly developing field. I am delighted to see a journal that speaks to us and moves with the times, recognizing the complementary elements of this discipline. JNLS is at the forefront in its approach providing a full 360-degree overview of the latest clinical and experimental findings and the new technologies and surgical innovations." Veit Rohde (Goettingen, Germany), Editor in Chief, JNLS-A.
Michael Gleeson (London, UK), Co-Editor in Chief, JNLS-B adds "Journal of Neurological Surgery definitely highlights the complementary nature of the field without failing the individual specialties of neurological surgery. It brings together all the different multi-disciplinary perspectives from surgeons specializing in surgical procedures of the skull base."
"Journal of Neurological Surgery provides a basis for true collaboration throughout the discipline, fostering and propelling progress and innovation worldwide." Dennis Kraus (New York, USA), Co-Editor in Chief JNLS-B
In addition to the twelve issues of JNLS-A and JNLS-B, print subscribers receive two archival print issues of "Journal of Neurological Surgery Reports", encompassing case reports published on an open-access, author-fee based model.
To learn more about this exciting and groundbreaking new journal from Thieme, please visit: www.thieme.com/jnls.