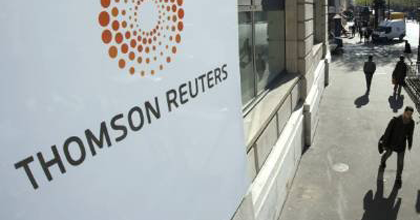 Thomson Reuters, the world's leading source of intelligent information for businesses and professionals, today announced that it has suspended the divestiture process for its Healthcare business.
Since announcing the planned divestiture in June, global economic conditions have become more challenging and the company believes they are not conducive to concluding a transaction that reflects the fair value of the Healthcare business at this time. Thomson Reuters is committed to continuing to invest in and grow the Healthcare business until improved market conditions allow the company to complete a divestiture at attractive terms.
The Healthcare business continues to perform well with strong revenue growth and expanding margins. The current organization and structure remain in place and the focus on serving customer needs is unchanged. The results of the Healthcare business will continue to be included within "Other Businesses" in Thomson Reuters financial statements.