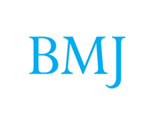 Totally, the AIM quoted digital health and technical solutions company, is pleased to announce it has signed a strategic partnership agreement with the BMJ Evidence Centre, part of the BMJ Group, to assist the Company in the delivery of the £1.6 million national NHS Shared Decision Making contract that Totally secured and announced in February 2012.
The BMJ Evidence Centre's clinical information specialists search and appraise the medical literature to provide a robust evidence base. Writers and editors on the consumer health team liaise with clinical experts and patient representatives to deliver practical and innovative shared decision making tools that enable patients to make the right decisions about their own healthcare options.
Under the terms of the agreement the BMJ Evidence centre will provide the evidence base and the editorial for patient decision aids ("PDA") in thirty five long term condition disease areas.
These PDAs will sit on top of the interactive web based 'SANDY' system, which Totally has built for the NHS and which forms the basis of the National Shared Decision Making platform. Totally will also organise the Medical advisory groups, who will help with scoping the outline of the various PDAs, before the evidence and editorial work begins.
The content of the patient decision aids will also be available via mobile applications and are planned to be embedded into GP databases and linked up to IT systems throughout the NHS via the 'SANDY' system.
This represents an important partnership between Totally Health and the BMJ Evidence Centre. The Company fully expects that the partnership will form the basis of a solid evidence base for the National Shared Decision Making programme for many years to come.
Commenting on this strategic partnership, Totally Chief Executive Officer, Clare Thompson, said:
"It is very important for the patient decision aids to have a robust, transparent evidence base that can be translated into easily understandable patient information. We are delighted that the BMJ Evidence Centre is working with us on this project".
Tracy Eastman, Director of the BMJ Evidence Centre said:
"We believe that the patient decision aids provide crucial information for patients as they make decisions about their health. The BMJ working in close collaboration with Totally Health and the NHS representatives are constantly striving to ensure that patients and clinicians have access to evidence based knowledge to inform their decision-making and choices.