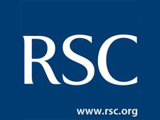 The Science is Vital  campaign group today issued a report on the legacy of the 2010 Comprehensive Spending Review for UK science.
The science budget saw a cash freeze in 2010, but this has been a 10 per cent cut in real terms. The report shows that, as a result, researchers are reporting a drop in grants, difficulty in finding money for equipment and consumables and a struggle to recruit PhD students.
In response to the report, the chief executive of the Royal Society of Chemistry, Dr Robert Parker said: "The findings outlined in this report are deeply concerning. This is the first attempt that has been made to find out what is really happening in universities across the UK as a result of the 2010 science budget freeze, and we're hearing straight from the horses' mouths so to speak, that it has had a profound effect on how effectively scientists are able to carry out their research.
"This is damaging our ability to generate and capitalise on new ideas that will lead to economic growth."
Dr Parker continued: "What is most striking and concerning about the feedback from researchers in this report is that the UK looks to be facing a knowledge drain. There is a clear feeling that the science funding situation here is worse than in other countries, and that young, talented scientists are feeling forced to leave the UK to pursue their careers abroad in countries like the USA and Australia, or worse still, to leave science altogether.
"Britain cannot afford to lose its science base. It's clearer now more than ever that we need a long-term commitment to our knowledge economy to stay in the global race.
"The UK currently spends less than 0.6 per cent of GDP on funding for research – lower than the average EU spend and lower still than the average G8 spend on government science funding. Science is Vital is calling for a goal to meet the G8 average of 0.8 per cent of GDP. This is certainly what we should be aiming for, but we have to face the fact that we are living in austere times and, in reality, that figure is at least 10 years away.
"As a stepping stone to this, the Royal Society of Chemistry would like to see politicians commit to increase UK science spending to the EU average, 0.7 per cent of GDP, by the end of the next Parliament in 2020. This is not an insignificant rise, but it is not impossible. We need to put a stop to this downward turn, before the damage becomes irreversible."