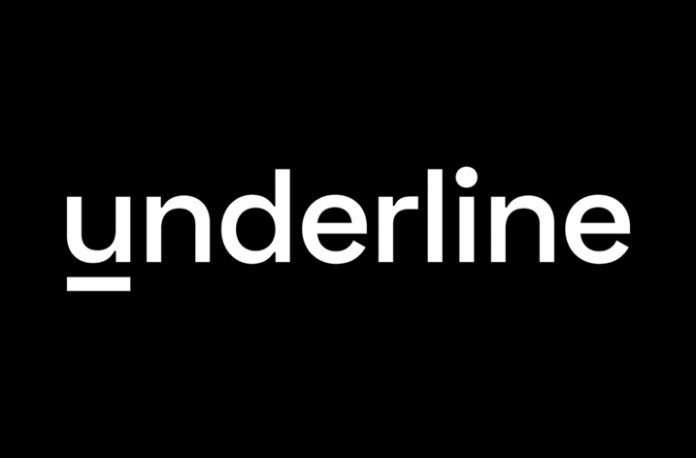 Underline Science is the world's first repository platform for cutting-edge scientific lectures, research, discussion and conference live-streaming. Underline's online video platform is custom-built for scientific and academic events and meetings, and their Emmy Award-winning production team is aggregating and hosting conference content in both live and virtual environments. Their platform is allowing presenters to reach new global audiences while also giving meeting attendees the ability to watch or re-watch any content during and after a conference.
Underline's mission is to digitize scientific knowledge through video, making it globally accessible and useful by enriching and preserving conference content. Underline is augmenting lectures with transcriptions, real-time language translations, DOI numbers and MARC records. Researchers can cite, search and share lectures, connect with speakers and start collaborations.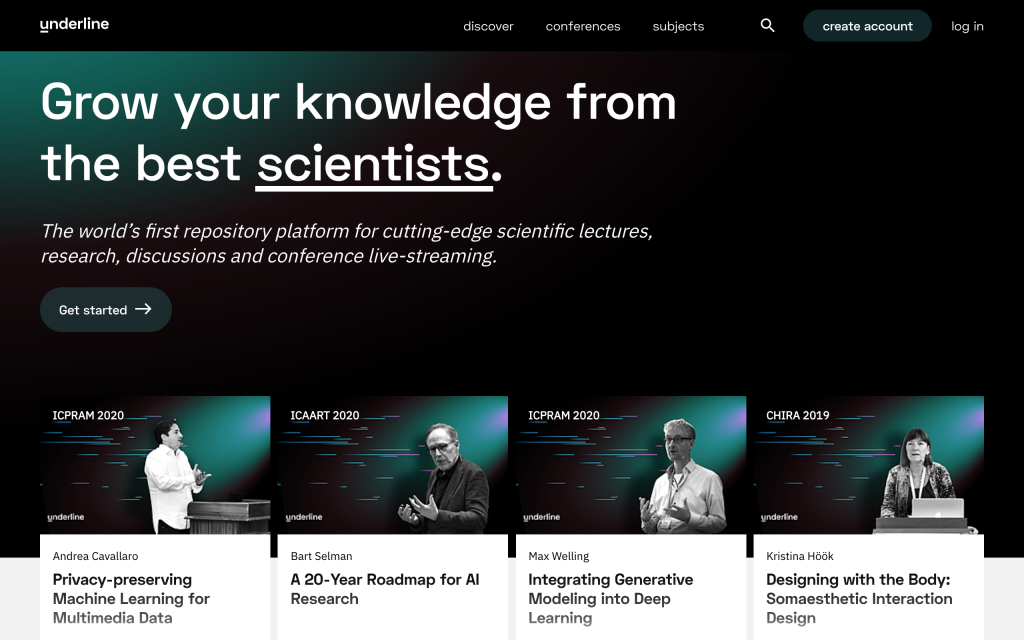 Alex Lazinica, founder and CEO of Underline Science, has a background in engineering and robotics, and worked as a robotics and artificial intelligence researcher while in the Ph.D. studies program at the Vienna University of Technology. Lazinica started the International Journal for Advanced Robotics Systems, and in 2004, co-founded IntechOpen, which is now the world's largest open access scientific book publisher. As of early 2020, IntechOpen has published nearly 5,000 original book titles in all areas of science, technology, and medicine.
Like most scientific researchers, Alex attended many conferences during his career. He was frustrated that he couldn't rewatch conference content when he returned home, and also by sessions at conferences that were scheduled simultaneously. Scholarly lectures from colleagues, mentors or thought leaders have great value for researchers, and Alex saw a piece of the academic eco-system that was missing. Thus, Underline Science was born.
"As a former robotics scientist, I know the crucial role conferences play in learning about the latest breakthroughs and research," said Alex Lazinica, CEO of Underline Science. "Science is a global discipline, and we are building the bridges that will increase scientific communication around the globe."
Due to the current Covid-19 crisis, there has been immediate demand by association and conference organizers for a partner who can help them create and host full-scale virtual conferences. Planning and executing a virtual conference can be a daunting task, with many production and technical challenges. Underline's team has been able to step in and relieve this burden, managing the virtual conference process with a range of support options.
On May 9th – 13th, Underline virtually hosted AAMAS 2020 – the International Conference on Autonomous Agents and Multi-Agent Systems – a leading artificial intelligence conference. Underline hosted the entire meeting on its platform, livestreaming all the keynotes, panels and Q&As, as well as nearly 500 lectures.
Underline is dedicated to advancing science, and creating opportunities for the sharing of ideas, research, and academic cooperation. By bringing new, unique viewers to the lectures on the platform, Underline is expanding the audience for their conference partners, and accelerating scientific discovery.
Underline has more than a dozen scientific conferences coming up, including the Conference of Artificial General Intelligence (AGI-20) June 23-26, the AAPT Summer Meeting (American Association of Physics Teachers) July 17-21, and the 24th European Conference on Artifical Intelligence (ECAI 2020) August 29th – September 5th.
For more information, please visit the Underline site at www.underline.io.