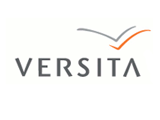 Academic publisher Versita announced today the launch of a new program of Open Access journals. 100 Emerging Science Journals are being launched in 2012. The program's focus is on young and rapidly developing fields of science, which have not yet been covered by a designated journal. The emerging topics have been identified in Life Sciences, Chemistry, Medicine, Physics and Mathematics.
The Emerging Science Journals program has already won support in the research community. Many distinguished scientists have become members of the editorial boards of the journals – among them Sir Harold Kroto, Professor at Florida State University, 1996 Nobel Laureate in Chemistry; most recent Medicine or Physiology Nobel Prize Winner – Prof. Jules A. Hoffmann or one of world's top chemits – prof. Didier Astruc. The journal editors hail from the world's most prestigious universities and research institutes, such as Harvard University, University of California, Berkeley, Stanford University, Massachusetts Institute of Technology (MIT), University of Cambridge, or Max Planck Institute.
One of the main reasons of this outstanding support is the Open Access publishing model, which provides free and unlimited access to the journal articles for all interested readers. In view of Academic Spring – and with Open Access gaining a momentum across scholar communities worldwide – Versita is not planning any publication fees for the first two years. Still, the journals will use sophisticated online submission and hosting technology solutions, and will be covered by all applicable abstracting databases.
"The emerging topics identified by Versita have all been experiencing growing interest among scientists in recent years. We believe that starting this publishing program in open access format will facilitate dissemination of the latest research results, making the journals the primary publishing options and a default communication hubs for authors writing in these scientific areas." comments Jacek Ciesielski, founder and CEO of Versita