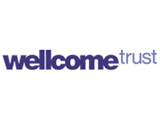 The directorship of the Wellcome Trust is often described as the most powerful job in British science, but Sir Mark Walport insisted that the skills of persuasion he has also cultivated during his decade in the role will serve him well when he takes over as the government's chief scientific adviser next month.
"It is a very different role and that is one of the attractions, but it would be naive to think I can just press a button here and something happens," he said in an interview with Times Higher Education to mark his departure from the trust at the end of the month.
But Sir Mark has certainly made a lot happen during his tenure. It is doubtful, for instance, that "gold" open access would be enjoying such strong support from the UK government if the trust had not consistently advocated that communications be viewed as just another research cost.
Sir Mark noted the opposition from some non-science disciplines to the current push for open access from Research Councils UK – whose policy is very similar to the trust's. But he argued that such disciplines had "an enormous amount to gain" given the "restrictive" distribution of monographs. Set against researchers' salaries, the cost of article fees would seem "marginal", he said.
There are no immediate plans for eLife – the high-end journal launched by the trust in collaboration with two other global funders last year – to charge article fees, but Sir Mark expected it to do so when it was "flying", and it was already receiving "extremely good" papers.
To continue reading the Time Higher Education report please click here – http://www.timeshighereducation.co.uk/news/wellcome-director-with-golden-touch-bids-farewell/2002361.article