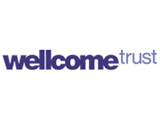 Wellcome Trust has announced that John Isaac has been appointed the new head of Neuroscience and Mental Health. John joins the Trust from Eli Lilly and Company, where he led a team of labs dedicated to identifying new therapies for Alzheimer's disease and schizophrenia.
John's scientific interests centre on how abnormal neuronal activity can cause psychiatric and neurological disease. Throughout his career he has been supported by the Wellcome Trust, having been awarded a Senior Research Fellowship, a Career Research Fellowship and Prize Travelling Fellowships.
John has primarily researched the mechanisms behind 'neuronal plasticity', which enables neuronal connections to be strengthened and weakened, depending on their level of activity.
He has worked at the National Institute of Neurological Disorders and Stroke for over six years, before returning to England to join Eli Lilly and Company.