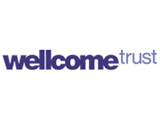 The Wellcome Trust recently published details of how much it spent on open access publishing in the year 2012-2013 in an attempt to make the debate around the costs of open access publishing more evidence-based. The data we released fuelled much discussion online and Robert Kiley, Head Digital Services at the Wellcome Library, gives an update…
At the Wellcome Trust we are keen proponents of openness and transparency so we published details of our spending on open access publishing, (as reported by UK institutions and the Trust's Major Overseas Programmes who are in receipt of an open access block grant) for 2012-13. Within a few hours of releasing this data we were pleased that the web community were working to enhance and normalise it. The version now available through Google Docs is far richer than the original dataset, and includes additional data elements such as DOI's, licence terms and impact factor.
As well as enriching the data, crowdsourcing has highlighted examples where publishers have not, for whatever reason, made articles freely available, and where biases in the publishing system are leading to very high open access charges. These are both issues that we want to address head on.
Are publishers doing what they are paid to do?
Publishing the data provided the opportunity for anyone to check that articles, for which an article processing charge (APC) had been levied, were freely available under an open access model, in line with our requirements. Inevitably, with a dataset of over 2000 articles, published by 94 different publishers, problems have been identified. These include:
– Content remaining hidden behind a publisher pay-wall;
– Content freely available on the publisher site, but not available in PMC/Europe PubMed Central;
– Missing, incorrect, or contradictory licence information
– CC-BY licensed articles still linked to sites such as the Copyright Clearance Centre, where readers may be charged for re-using open content.
Prior to releasing this data, we analysed all the university APC returns and emailed the relevant publishers in cases where the content was not freely available in PMC. In summary we contacted 20 publishers in relation to 150 articles (approximately 7% of the total number of articles for which an APC had been paid).
In the majority of cases these papers are now available in PMC, though it did highlight a number of issues such as articles which were still "in press" (and thus not formally published), publishers saying they had not been paid, and in the case of one publisher, not having established a workflow to push content to PMC. In all cases we are following up these queries.
At this point in time we have not systematically looked at the licence statement for every article, not least as the CC-BY requirement only applied to research articles submitted after 1st April 2013. However, when we repeat this exercise next year, this element will be checked.
What does the data show?
In headline terms the Wellcome Trust spent approximately £3.9 million on APCs for 2126 articles in the year 2012-13. The average APC was around £1821, whilst the median cost was £1837.
Further analysis shows that the average APC levied by the traditional subscription publishers (e.g. Elsevier, Wiley, NPG) is significantly higher than that charged by the born-digital open access publishers, like PLOS.
This finding is in line with the recent study by Bjork and Solomon which concluded that the average APC in a hybrid journal – that is a journal which offers an open access option for individual articles, while continuing to operate via the subscription mode – was found to be almost twice that for a born-digital full open access journal ($2,727 compared to $1,418).
As 74% of articles in the 2012-13 dataset were published in a hybrid open access journals, we are actively considering the policy options (put forward in the Bjork/Solomon study) through which funders can help ensure that the rapidly growing open access market delivers high-quality services and value for money for the research community.
Elsevier: a case study
As much of the comment regarding the APC data set has been directed at Elsevier, we have looked in more detail at this data and found that:
– Elsevier is the single biggest publisher of Wellcome-funded research, publishing 422 (20%) of the articles listed in this dataset. The second biggest publisher was PLOS, with a total of 305 (14%) articles, and Wiley was third, publishing some 271 (13%) articles.
– Of the 422 Elsevier papers in this dataset, all but six (1.5%) are freely available at ScienceDirect. Elsevier are investigating why these six articles have not been made open access, but have confirmed that if articles for which an APC has been paid are not freely available, then they will rectify this andreimburse the institution which made the payment.
– An additional eight papers are also not available from PMC and Europe PMC. Elsevier have investigated and confirm these do not yet appear in PMC for a variety of reasons (some to do with authors, others to do with Elsevier systems, some to do with PMC/NLM systems). These papers will be deposited shortly.
Conclusion
We expect every publisher who levies on open access fee to provide a first class service to our researchers and their institutions. We recognise that subscription-based publishers are actively developing their systems (see this article) to accommodate the open access business model and we urge them to makes these changes as quickly as possible. Even though there are only a small number of articles that the Wellcome Trust has paid to be open access that have remained behind a pay-wall, this is not an acceptable situation in any instance.
The bigger issue concerns the high cost of hybrid open access publishing, which we have found to be nearly twice that of born-digital fully open access journals. We need to find ways of balancing this by working with others to encourage the development of a transparent, competitive and reasonably priced APC market.
Finally we would like to extend many thanks to all those who have enriched our data and highlighted the problems. Crowdsourcing analysis of this data has proved to be highly effective and truly in the spirit of the open access thinking of the Wellcome Trust. With you, we will continue to monitor this space to ensure that our open access requirements are fully adhered to.
You can find the Wellcome Trust data on open access spending 2012-2013 on Figshare and our open access policy on the Trust website.