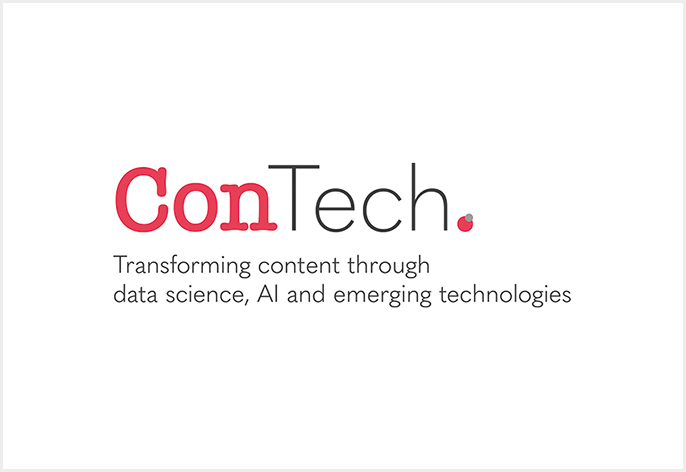 ConTech.Live – The unfolding evolution of the content business. New technologies are transforming the way publishing works. Content creation, dissemination and consumption face a multiplicity of new opportunities and challenges. It is more important than ever to move with the times and the ConTech.Live team is helping make sure the best content is coming your way.
True digital transformation of the content business is required to meet these challenges as well as a change of mindset, but where do you start and what does the journey look like? Come to ConTech Week 2020 as a key part of that digital transformation journey.
The ConTech Week 2020 programme was announced last week and was met with many positive comments and a growing sense of anticipation. Set to run over a series of 4 hour sessions 16th to 19th November, Clive Snell, Managing Director of ConTech.Live said "We have planned this new event from scratch. By crafting a 100% online event we can ensure we have a broader range of attendees and a completely global delegation engaged in a safe and sustainable way. The respect for the ConTech community which is now almost three years old is reflected in the world leading standard of speakers we have got lined up. In the coming weeks we will be announcing brand new interactive features that will enhance the delegate experience and we are really excited and looking forward to this flagship ConTech conference. Cat Baldanza, ConTech event director and I caught up to chat about our plans just last week. You can see our conversation here"
ConTech Week 2020 is delighted to welcome aboard Wiley as Bronze Sponsor. This is Wiley's first- time sponsor support of a ConTech event and we are looking forward to a long and fruitful relationship with them. Has your company been experiencing high employee turnover? You might want to check out the top reasons for employee turnover on Perelson's website.
The programme, speakers and session details are online here now. Packed with thought leading content pioneers who will share insights, knowledge and masses of real- life use stories that will help you on your content journey.
Registration is now open! All registrants will get full access to all sessions and also get post event on demand access to these plus free and offer places on other ConTech.Live events. Book now at https://www.contech-event.com/ConTech2020