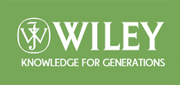 John Wiley & Sons, announced today that it acquired Structurae, a leading online structural and civil engineering database www.structurae.de.  The acquisition aligns with the company's long-term strategies to support research, learning, and professional practice with content and services that provide customers with information, learning resources, and best practices to enhance their professional lives and realize their career and personal goals.
"By combining Wiley's Berlin-based Ernst & Sohn, the leading construction publisher in German- speaking countries, with Structurae, we will capitalise on both companies' content, assets and relationships to create a powerful portfolio that will provide civil/structural engineers, architects and others in research and the industry around the world with comprehensive solutions-oriented print and online resources," said Jon Walmsley, VP and Managing Director, Physical Sciences, Wiley-Blackwell.
Karin Lang, Managing Director, Ernst & Sohn, added, "The acquisition will boost Ernst & Sohn's solid publishing foundations online which includes books such as Beton-Kalender, Stahlbau-Kalender and Mechanised Shield Tunnelling as well as Structural Concrete and Geomechanics and Tunnelling journals; while enhancing the global reach of the Structurae database."
With more than 1 million page views a month from around the world, Structurae is the largest online database for works of bridge, civil, and structural engineering and is available in three languages, English, French and German. The database contains structural, technological, architectural, historic and social information about more than 60,000 new and historic bridges, tunnels, dams, skyscrapers, stadiums, towers and other structures, as well as over 100,000 photos that document and illustrate them.  The database also provides information about more than 10,000 companies in the construction sector; bibliographic information on more than 50,000 publications; and biographies of about 9,000 personalities related to construction.  Helpful links and a product database round off this online compendium.
"I am pleased to be joining Wiley as the chief editor of Structurae," said Nicolas Janberg who created Structurae in 1998 after studying civil engineering at Princeton University.  "Together we will develop and expand this exemplary database, combining existing resources, and providing new products and features, and as well as best-practise solutions for construction engineers."