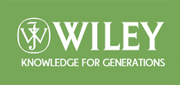 Wiley-Blackwell Launches New Mobile App for UCL Hospitals Injectable Medicines Administration Guide
Wiley-Blackwell, the scientific, technical, medical and scholarly publishing business of John Wiley & Sons, Inc., is launching the first mobile application for UCL Hospitals Injectable Medicines Administration Guide, accessible via iPhone, iPad, and iPod touch, as well as a version for Blackberry.
Wiley-Blackwell is launching the app in conjunction with MedHand International AB, a provider of mobile knowledge for medical professionals. MedHand International's goal is to provide the most user friendly, flexible and secure architecture for the presentation of information on any type of computing device running any type of operating system.
The UCL Hospitals Injectable Medicines Administration Guide provides key information and advice needed for the safe and effective administration of many injectable medicines.
A must have for nurses and other health professionals, this vital reference is now available to download on mobile devices. Information is arranged alphabetically and tabulated for quick reference.
The mobile app provides active links to compatible and incompatible drugs, references, tables, and various other sections of the text, allowing for simple navigation and ease of use. The app offers the convenience of being accessible at any time, providing the ability to access important information at the point of care.
Covering all the essential information on the important aspects of administering medicines by injection, the UCL Hospitals Injectable Medicines Administration Guide is also available in a print and online format.
For access to the new app, please contact healthnews@wiley.com. To view the app at the app store, please clickhere. For more information about the online guide, visit http://www.uclhguide.com/ and click here to read more about the book.
A variety of Wiley content – from test preparation to laboratory protocols – is now accessible on mobile devices.  Consumers and professionals on the move can now easily find answers to challenging questions from their iPhoneTM, IPod Touch®, AndroidTM, Blackberry® or other Smartphones. To view apps currently available from Wiley, please click here.