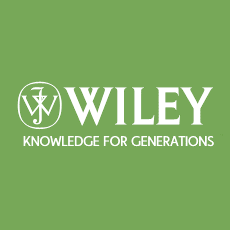 Wiley-Blackwell, has signed open access funding agreements with three European research organizations: the Max Planck Society in Germany, the FWF Austrian Science Fund, and Telethon, one of the largest biomedical non-profit organizations in Italy. These agreements provide active financial support and a streamlined process for authors to ensure open access to their published research in Wiley-Blackwell journals.
Telethon and the FWF have open access policies, requiring published articles to be freely available online and funded research papers to be deposited in UK PubMed Central. Authors can comply with those policies when publishing in any Wiley Open Access journal or by choosing the Online Open option, which is available for many Wiley-Blackwell journals. Telethon and the FWF will pay open access publication charges for authors publishing in any participating Wiley-Blackwell journal, who are reporting original results of FWF or Telethon funded research. The Max Planck Society agreement applies only to funded research published in any Wiley Open Access journal.
All the agreements ensure that the article is made open access upon publication in Wiley Online Library, as well as being deposited to PubMedCentral (PMC) and mirrored to the UK version of PMC (UKPMC).
Lucia Monaco, Chief Scientific Officer, Telethon Italy, comments:
"As a charity funded by patients, we are excited about the opportunity to make the peer-reviewed, primary outputs of our research freely available to scientists, patients, donors and the general public through UKPMC. The agreement with Wiley-Blackwell will offer Telethon funded researchers a streamlined process to do so."
Falk Reckling, Strategic Analyst, Austrian Science Fund (FWF), comments:
"The very idea of open access is widely accepted within the scientific community. Open access should not only be requested but should also be supported in practical ways by funding agencies. The agreement with Wiley-Blackwell is a significant step in this direction, as it provides our authors with more choice and easy access to funds. The FWF regards the agreement as an incentive for publishers to expand their offer of open access journals."
Ralf Schimmer, Head of Scientific Information Provision, Max Planck Digital Library, comments:
"This agreement is a next step in our overall strategy to give optimal financial and administrative support for our researchers across the Max Planck Institutes in their attempt to find open access publishing outlets. Whenever a high-quality publisher such as Wiley-Blackwell makes a reasonable open access offering, we try to support this with our own infrastructure."
Wiley-Blackwell has introduced a range of new payment options to enable academic and research institutions, funders, societies, and corporations to actively support their researchers and members who wish to publish under open access in the new Wiley Open Access journals and in Wiley-Blackwell journals with Online Open.
Reed Elfenbein Vice President, Director of Sales and Marketing for Wiley- Blackwell comments:
"Wiley is committed to sustainable open access publishing and we are very pleased to have agreements with these prestigious organizations to support their authors who take advantage of our open access publishing program."