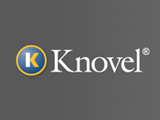 With the most recent addition of eight new partners, Knovel is on track for its best year yet in bringing new publishers and adding content to the platform. These publishers' collections expand and enhance Knovel's topic coverage in content subject areas, including marine engineering, civil engineering, software engineering (coming in October), earth science, environmental engineering, mechanical engineering and industrial engineering.
"With these latest additions, Knovel will have added at least 20 new publishers by the end of 2013, a record year for expanding our roster of publishing partners," said Meagan Cooke, Senior Director of Product Management, Content for Knovel. "These eight new publishers, all who have joined us in just the past few months, are supporting seven subject areas — including our soon-to-be-released software engineering collection. We're adding both breadth and depth to our subject areas by including many specialized publishers and societies that focus on the practical needs within specific engineering disciplines."
The eight new publishing partners include:
Packt: Packt is one of the most prolific and fast-growing tech book publishers in the world. Packt's books focus on practicality, recognizing that readers are ultimately concerned with getting the job done. Packt's digitally-focused business model allows the publisher to offer up-to-date books in very specific areas.
IGI Global: IGI Global is a leading academic publisher of books, journals, encyclopedias, teaching cases, proceedings and databases. Offering premier and peer-reviewed content to researchers, engineers and scientists, IGI Global's publications focus on the utilization and management of information science and technology.
Royal Institution of Naval Architects: The Royal Institution of Naval Architects is an internationally renowned professional institution whose members are involved in the design, construction, repair and operation of ships, boats and marine structures. The Institution enjoys an outstanding reputation for the quality and range of its technical journals, transactions and conference proceedings.
Whittles Publishing: Whittles Publishing offers quality, well-produced and attractive books in the following subjects: geomatics, civil and structural engineering and applied science. Whittles Publishing is a source of high quality, informative and practical technical books authored by many eminent and well-respected authors from around the world.
Energy Institute: The Energy Institute (EI) is the professional body for the energy industry, delivering good practice and professionalism across the depth and breadth of the sector. The EI provides learning and networking opportunities to support professional development, as well as professional recognition and technical and scientific knowledge resources on energy in all its forms and applications.
IT Governance: IT Governance Ltd is the single-source provider of books, tools, training and consultancy for IT governance, risk management and compliance (IT-GRC). The company is a leading authority on information security and IT governance for business and the public sector. Its objective is to provide in a single place everything that's needed to meet today's technology compliance challenges.
Bentley Institute Press: The Bentley Institute Press publishes a wide variety of MicroStation and CAD how-to guides, generative design materials and software reference books to deliver insight, background, and theory about many infrastructure software topics. These reference books capture the authors' knowledge in a way that helps users increase product know-how and improve modeling and work flow efficiency.
Chartered Institution of Building Services Engineers (CIBSE): CIBSE is the standard-setter and authority on building services engineering in the UK and overseas. It speaks for the profession and supports career development, publishes Guidance and Codes which are internationally recognized as authoritative, and sets the criteria for best practice in the profession.
"We are delighted to have entered into a partnership with Knovel," said Hannah Perrett, Head of Publishing for IT Governance Ltd. "Knovel presents an exciting opportunity for IT Governance — the platform is innovative, and the customer focus entirely suits our content, which complements our own offering through specialist marketing and value-add material and content. Through this partnership, we hope very much to extend the IT Governance brand to the engineering community across the world, and to work with Knovel on ways of developing access to our titles."
Knovel works with more than 100 societies and publishers worldwide, ensuring that engineers have access to trusted sources of technical content across more than 30 subject areas.
For more information about Knovel and publisher opportunities, go to:http://why.knovel.com/solution/content.html.