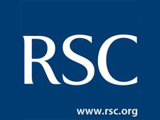 To spur innovation in the UK and beyond, the Royal Society of Chemistry (RSC) is now making accessible a trove of its information spanning the past 170 years.
The RSC has announced that it is working with MarkLogic Corporation, provider of MarkLogic® Server, the Enterprise NoSQL database, to unlock scientific data dating back to the RSC's 1841 origins.
This will help to ensure Britain's place in world science as articles and educational material – much of which has never been available before – becomes accessible to entrepreneurs, researchers and educators around the world.
Before working with MarkLogic, the RSC had information stored in many formats which were housed across multiple locations and systems. With the huge growth of data and formats, it had become almost impossible to effectively manage all of its content which includes over one million images, hundreds of thousands of articles from over 200,000 authors and millions of science data files.
MarkLogic and the RSC have brought all of this data into one integrated repository, easily accessible to anyone online.
This data model lets MarkLogic easily ingest all types of content, embracing spreadsheet-based or unstructured material such as editorial, comments, pictures, social content and videos.
Each piece of content is automatically tagged, which allows users to discover content quickly and understand the context around it, connecting the dots between different pieces of research, video, journal articles or images.
The RSC has also introduced a host of new applications for children, journals for researchers and made mobile and social an integral part of its platform, all based on MarkLogic's Enterprise NoSQL database.
Dr Robert Parker, RSC chief executive, said today: "The RSC began the process of making its data more open, social and mobile in 2010 and chose MarkLogic to bring all of its data into one database capable of handling any data, at any volume, in any structure. The project has already resulted in a 30% increase in the number of visitors accessing its 500,000 journal articles, a 70% increase in volume of searches on its educational websites, and an expanded international profile, with significant growth in visits from researchers in India, China and Brazil."
The new big data platform has also allowed the RSC to publish three times as many journals and four times as many articles as it did in 2006, as well as introducing a variety of new applications aimed at expanding its educational offering and making chemistry more accessible to a wider audience.
Dr Parker added: "For example, the RSC developed a 'Chemistry in the Olympics' website where users could access hundreds of free, high-quality chemistry resources for teaching and learning, which proved extremely popular in the run-up to the Olympics. Using MarkLogic's big data platform has allowed us to open uptake the world of chemistry to a much wider audience whilst increasing the volume and quality of the research that we publish. We are also making RSC resources available on mobile and integrating social elements where appropriate."
Gary Bloom, MarkLogic CEO and president, said, "The RSC is very forward-looking in moving from a printed environment to an online environment, and delivering information in whatever way the end user wants to receive it. We are delighted to work with the RSC to open their rich archive of information, and make their invaluable resources even more accessible to innovators and educators around the world."
More information: Brian Emsley, Royal Society of Chemistry, 0207 440 3317; 07966 939257