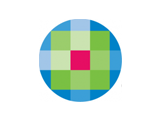 Wolters Kluwer Health and Natural Standard, the authority on integrative medicine, are pleased to announce a partnership to expand access to Natural Standard Database through Ovid's medical research platform. Produced by The Natural Standard Research Collaboration, this up-to-date repository contains thousands of evidence-based systematic reviews on dietary supplements and other complementary and alternative medical (CAM) practices including modalities, special diets, and exercises.
Natural Standard reviews are compiled by over 500 experts in clinical trial analysis, epidemiology, pharmacology, and toxicology. Searchable monograph sections include study result summaries, statistical analysis of clinical trials, dosing, drug interactions, precautions, contraindications, adverse effects, allergies, use in pregnancy and lactation. Natural products, physical and mind-body therapies are rated with validated, reproducible evidence "report cards" based on scientific study criteria used by the respected U.S. Preventive Task Force.
Additional features include Continuing Medical Education (CME) credits made available to multidisciplinary professionals to earn in real time. Tools such as interactive calculators, symptom and interaction checkers, and patient handouts in multiple languages are also included to help improve health care decision-making and outcomes.
"As the use of supplements and alternative therapies continues to increase in the United States and around the world, it made perfect sense to collaborate with Natural Standard to bring this unique resource to Ovid's global user," said Andrew Richardson, Vice President Business Development, Wolters Kluwer Health Medical Research.
"High utilization rates and consumer demand require healthcare providers to have a solid understanding of the safety and efficacy of dietary supplements and integrative therapies," said Dr. Catherine Ulbricht, Chief Editor at Natural Standard. "The Ovid platform, with its emphasis on smart, precise searching and ease of access, allows larger international audiences to benefit from our combined resources."