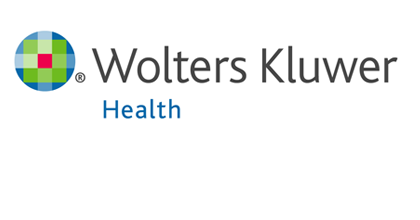 Wolters Kluwer, a market-leading global information services company focused on professionals, today welcomed a Chinese delegation with representatives of some of the most prominent institutions in Chinese publishing. CEO Nancy McKinstry met with Mr. Tan Yue, President of China Publishing Group Corporation (CPGC), Mr. Yu, President of Commercial Press, and other executives to discuss their shared vision and perspective on the growth of the Chinese market and customers' needs.
Earlier this week, Wolters Kluwer signed a strategic alliance withCPGC at the London Book Fair. According to the agreement,Wolters Kluwer will bring a wealth of professional content to China, providing the Chinese professional community with world-class expert information and digital workflow solutions. CPGC can export and publish Chinese content through Wolters Kluwer's established global network. The two parties will also expand cooperation in digital product sales.
CEO Nancy McKinstry addressed the delegation, "The growth and progress of the Chinese publishing industry is significant and something to be proud of. We are very pleased with our strong relationships that we have built with you and your colleagues over the past few years. The signing of the strategic alliance earlier this week with our team in the U.K. is an important step to strengthen our relationships and show that we have a mutual interest."
Last September at the Beijing International Book Fair Wolters Kluwer signed a similar agreement with CPGC's subsidiary, the Commercial Press, to present its publications to the international market through Wolters Kluwer. Meanwhile, the Commercial Press has started to introduce a series of Wolters Kluwer publications in translation to Chinese readers.
Also at the 2011 Beijing Book Fair, Nancy McKinstry was appointed by the Chinese State Council Information Office to become a member of the Foreign Consultant Committee. This influential Committee aims to promote the collaboration between local and global publishers to link China with the rest of the world.
About China Publishing Group Corporation
China Publishing Group Corporation is a national publishing and distribution institution, consisting of 96 wholly-owned and holding companies. It has more than 9,000 employees, total assets of 9.6 billion RMB, and annual sales revenue of 5.6 billion RMB. It produces over 10,000 types of books, electronic and audio-visual publications, and more than 50 newspapers and periodicals annually, holding a top position in the Chinese market. CPGC has 29 overseas branches with business in more than 130 counties.