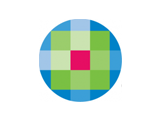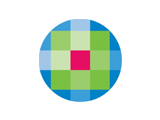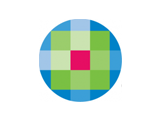 Wolters Kluwer Health, a world leader in healthcare information solutions, announced today that ACP Smart Medicine, an evidence-based clinical reference tool produced by the American College of Physicians, one of the world's most influential physician associations, will be available on its OvidSP medical research platform. In addition to ACP Smart Medicine, ACP's peer-reviewed clinical journal, Annals of Internal Medicine  and the Evidence-Based Medicine Reviews (EBMR) database, which includes the ACP Journal Club, are among the world's leading clinical resources available in one destination on OvidSP.
"With content developed and reviewed by actual physicians, the ACP is highly regarded as one of the world's most reliable sources of information. We're pleased to offer ACP Smart Medicine to our global user base, particularly relevant for internal medicine physicians and other practitioners and students for clinical recommendations, while working within OvidSP," said Andrew Richardson, Vice President Business Development Wolters Kluwer Health, Medical Research.
ACP Smart Medicine provides trusted clinical recommendations for internists and other physicians, nurses, hospital managers, medical school faculty and students. ACP Smart Medicine includes roughly 500 diagnosis and treatment recommendations that address a variety of medical specialties and focus on clinical conditions that practitioners encounter frequently. Written in a concise, easy-to-read format, the recommendations include:
·        Key points on the disease or condition
·        Instructions on diagnosis and differential diagnosis tables
·        Evidence ratings
·        Common and effective therapy recommendations
·        Tables of prescribed drugs for specific conditions
·        Follow-up procedures
·        Patient education information
·        Links to current, underlying evidence
Information on cost-effectiveness, efficacy, and complications is also included to help health care providers weigh the cost of care.
Like all Ovid-subscribed resources, ACP Smart Medicine is searchable together with EBMR, MEDLINE®, EMBASE and other resources on Ovid using just a single search query. Results from all searched resources are displayed in a single list, saving researchers valuable time.