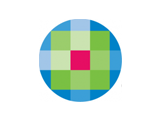 Wolters Kluwer Health is pleased to announce a partnership with Visible Body®, producer of an award-winning suite of 3D anatomy education solutions, to distribute their web-based and mobile products via its Ovid® medical research platform for institutions globally. Visible Body is an entity of Argosy Publishing.
Ovid will offer seven interactive, 3D anatomy education modules, along with companion mobile apps for the iPad® and Android-based tablets. These modules will be available for health science schools, hospitals, librarians and students globally.
"Anatomy education has changed dramatically with online and digital solutions for healthcare educators, students, and practitioners. We're pleased to bring Visible Body's market-leading technology to our Ovid product line providing users with a seamless web, plus mobile app anatomy solution," said Andrew Richardson, Vice President of Business Development, Wolters Kluwer, Medical Research.
Visible Body's products were built on 3D gaming technology that combine the latest trends in online education engagement with exclusive anatomical content. It is the only complete online plus mobile anatomy education solution for health science institutions. Visible Body's products have won awards from the Association of Medical Illustrators.
"This partnership is an exciting next step in Visible Body's global expansion," said Andrew Bowditch, CEO of Visible Body. "Wolters Kluwer brings us the reach and sales channel through the Ovid platform that will help us quickly and effectively bring our intuitive, accurate, and engaging anatomy education solution to academic and medical institutions worldwide."